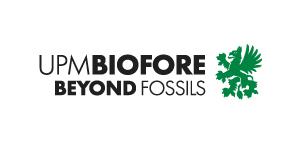 Marketing Manager, UPM
Helsinki, Uusimaa
Are you looking to join a dynamic, innovation-driven, international company, building a better future for us all? UPM leads the forest based bioindustry into a sustainable, innovation-driven, and exciting future. The competence, integrity and drive of our people make us unique. We live by our values – trust and be trusted, achieve together, renew with courage.

We are now looking for a Marketing Manager to join our Biomedicum team in Helsinki, Finland.

Biomedicum Helsinki, the center for medical research and training, is a leading environment that promotes medical research and training in Finland and supports cooperation between academia and industry. Future challenges in health care are met with the uniquely extensive cooperation between the university's basic biomedical research and the clinical research conducted by Helsinki University Central Hospital, as well as interaction with society at large. UPM Biomedicals is ideally located in this innovative and collaborative environment to advance the development and launch of our products to serve this fast paced important market.

Greetings from your future colleague

"We are looking for a dynamic, open minded individual with a "can-do" attitude. The Biomedicals opportunity offers an exciting proposition for someone who can make an impact on the business from day one, collaborating with team members to deliver the common goals and working together to produce high quality products for the Life Science and Clinical markets" – Dr. Jane Spencer-Fry

What you'll do


Take full responsibility for Biomedicum website content
Manage email campaigns
Generate hard copy assets such as posters, brochures and flyers
Organize all photography and videography
Take responsibility for social media channels
Create engaging content
Act as a liaison for marketing suppliers
Take responsibility for conference events and schedule
Who you are

You have a relevant university degree, preferably in science with a possible marketing qualification
You have a minimum of 2 years of relevant professional experience
You are motivated and eager to secure a position in a vibrant, fast-growing environment
You have a strong design aesthetic and are comfortable with creating emotive words and images
You are able to use editors such as Photoshop/Adobe Illustrator or similar software to create content and hard copy assets
You have professional experience in using Apsis or similar
You have excellent written and interpersonal skills, as well exceptional social media skills
You have an outgoing and confident personality
This is what we offer for you

Meaningful job: We are proud of what we do. Our work highlights the expertise of our personnel, the high quality of our products and the company's values.
Inspired and motivated teams: We have highly skilled workforce. We are a multifaceted, international organisation that works as a team to achieve our shared objectives.
Development opportunities: With us you can build up your expertise. We provide opportunities to support your development throughout every stage of your career.
Responsibility for people and environment: Our ethical principles embrace people as well as the environment. We are always striving to build a more sustainable future.

Additional information

For more information, please contact Director, UPM Biomedicals Jane Spencer-Fry,

jane.spencer-fry@upm.com



Please send your application via link above latest 31.08.2019. We will start going through the applications already during application period so please submit your application as soon as possible.

For support with submitting your application, please contact HR Service Center at

contacthr@upm.com

or +358204146600.

A security background check may be performed for those selected to UPM positions, in accordance with the company recruitment guidelines and the Security Clearance Act 726/2014.

UPM is a non-smoking workplace in Finland.