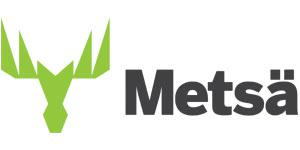 Manufacturing Manager, Metsä Group
Boston (UK)
Metsä Group: www.metsagroup.com Metsä Group is a forerunner in sustainable bioeconomy utilising renewable wood from sustainably managed northern forests. Metsä Group focuses on wood supply and forest services, wood products, pulp, fresh fibre paperboards and tissue and greaseproof papers. In 2019, Metsä Group's sales totalled EUR 5.5 billion, and it employs approximately 9,300 people. Metsäliitto Cooperative is the parent company of Metsä Group and is owned by approximately 103,000 Finnish forest owners.
Metsä Wood

www.metsawood.com
 
Metsä Wood is one of the leading European producers of engineered wood products. Metsä Wood is committed to serving construction, industrial and distribution customer with  competitive and environmentally friendly wood products. Metsä Wood's  products include Kerto® LVL, plywood and other wood products.  
Metsä Wood's sales in 2019 were EUR 0.4 billion, and currently employing approximately 1,500 people. Metsä Wood is part of Metsä Group. 
We are looking for a Manufacturing Manager
What's your role in the future Metsä?
The successful candidate will be responsible for managing multiple production lines across the site; ensuring that the planning, execution and continuous improvement of the manufacturing processes all run smoothly and efficiently.  The business has a strong focus on safety, quality and productivity, and it is expected that the successful candidate will drive improvements in these disciplines.

The Production Manager will need to be an independent and driven manager with the ability to autonomously lead the production team and ultimately assist the company in achieving its growth and productivity plans.
Your main responsibilities include:
Ensuring all resources are aligned to delivering the company production requirements in the most cost effective and efficient manner
To ensure safe working practices are maintained across all production operations
Responsible for setting, monitoring and reacting to variances in production targets for safety, quality, productivity, OEE, and cost.
Maintaining a healthy and transparent relationship with the HR, Distribution, Sales, Supply Chain and Finance team.
Working closely with colleagues from the wider Metsä Wood team to support the delivery of the annual plan and long term strategy.
Developing the capability of the team to meet current and future production needs and to deliver a programme of continual career development for team members.
Be responsible for the delivery of a continuous improvement culture in the team using lean six sigma methodology
In this role you will report to the Operations Director. The position will be location in Boston, Lincolnshire.
What are we looking for?
Experience of delivering an excellent safety performance within a company that strives to deliver an Injury Free workplace.
Minimum 10 years of manufacturing management experience. Managing multi shift teams with a minimum of 100 staff.
Proven experience of delivering sustained productivity and cost improvements whilst maintaining positive employee relations. 
Strong employee engagement with focus on team building, coaching and stakeholder management
Able to demonstrate excellent communication and organisational skill, with the ability to inspire, implement and drive change; whilst maintaining and improving employee engagement.
Minimum 5 years of  Lean Six Sigma experience, together with a track record of using these skills to drive business improvement. Minimum requirement Green Belt.
Minimum IOSH Health & Safety management qualification
Numerate with good data analysis skills. Competent with Microsoft Office skills.
Flexibility to travel throughout the UK with some nights spent away from home, where required.
Desirable but not essential:
Experience of timber manufacturing / industry.
SAP ERP system user
Experience of dealing with a unionised workforce
What do we offer?
Metsä Wood has a responsible corporate culture that creates a safe working environment for everyone. We invest in good leadership and personal career development. We take care of the well-being of our employees and reward good work. For us, it is important that everyone can develop their competences and we create possibilities for job rotation across the organization.
Would you like to hear more?
For further information please contact Jacci Jackson, HR Partner, 01205 883920