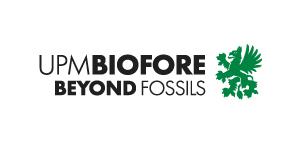 Manager, Process Development, Procure to Pay, Sourcing Operations, UPM
Helsinki, Uusimaa
Are you looking to join a dynamic, innovation-driven, international company, building a better future for us all? UPM leads the forest based bioindustry into a sustainable, innovation-driven, and exciting future. The competence, integrity and drive of our people make us unique. We live by our values – trust and be trusted, achieve together, renew with courage.

We are now looking for a Process Development Manager to join our Source to Pay Process Development & Solutions Team in Sourcing Operations. The location of the position is in Helsinki or in Tampere.

Sourcing Operations is responsible for managing, operating and improving Source to Pay processes and solutions. We deliver end-to-end insights and dedicated services for UPM businesses and functions, and are focused on continuously improving process efficiency, quality and compliance. Sourcing Operations is integral part of UPM Sourcing organization.

Greetings from your future manager

"Working in sourcing operations environment will offer you wide view to UPM businesses and to external markets. You can practice your Sourcing competences and develop new ways of working and the way we use knowledge and technology every day." – Jukka-Pekka Hämäläinen

What you'll do

You will be responsible for the process development, design and support for key development projects & initiatives within or cross businesses.


Manage, define and drive the functional design of Source to Pay processes, standard solutions and procurement templates, with special focus on Procure to Pay process development (BA ERP projects or STP development projects)
Provide in-depth process and technology expertise for end-to-end process design & business scenarios, ERP projects, migrations, integrations and testing to deliver target business scenarios and process transformation
Define and implement the Procure to Pay roadmap to deliver targeted business benefits and ease of process use for the end users together with key stakeholders
Proactively monitor cross-functional STP initiatives to ensure alignment and mitigate possible deviations through frequent communication
Collaborate closely with Sourcing & Procurement teams and other business functions on other initiatives to improve efficiencies through digital transformation
Who you are

You have minimum 5 years' experience of Procure to Pay process and solution development, design and deployment in a complex multinational organization
You have a Master's Degree in Technology or in a relevant field
You have in-depth technology understanding of SAP ERP platform capabilities, experience with SAP Ariba and other STP process and solutions and related systems
You have proven process development competences, hands-on skills to drive improvements, procurement knowledge is a must
Project management experience and formal process development knowledge are required
You are a proactive person with result-oriented way of working, ability to work cross organizational boundaries and involve people in development constructively
You are fluent in English, and you have strong communication skills
This is what we offer for you

Meaningful job: We are proud of what we do. Our work highlights the expertise of our personnel, the high quality of our products and the company's values.
Inspired and motivated teams: We have highly skilled workforce. We are a multifaceted, international organisation that works as a team to achieve our shared objectives.
Development opportunities: With us you can build up your expertise. We provide opportunities to support your development throughout every stage of your career.
Responsibility for people and environment: Our ethical principles embrace people as well as the environment. We are always striving to build a more sustainable future.

Additional information

For further information, please contact Mr. Jukka-Pekka Hämäläinen, Director, Sourcing Operations, tel. +358406530185.

Please apply via the link above and attach your CV and cover letter latest 4.8.2019.

For support with submitting your application, please contact HR Service Center at

contacthr@upm.com

or +358204146600.

A security background check may be performed for those selected to UPM positions, in accordance with the company recruitment guidelines and the Security Clearance Act 726/2014.

UPM is a non-smoking workplace in Finland.