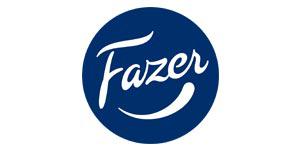 Manager, Online Marketing, Oy Karl Fazer Ab
Vantaa, Uusimaa
A job that brings joy and wellbeing into people's lives. Join us as a

Manager, Online Marketing

to facilitate plant powered lifestyle without compromises.
As Online Marketing Manager at Fazer Lifestyle Foods you will be part of the non-dairy brand team and responsible for leading, creating and coordinating the digital marketing development and social media presence of the non-dairy brand across Nordic and export markets.
Your operational responsibilities include e.g.
Managing and executing digital and social media strategy for Non-Dairy Brands in Business Area level based on brand strategies.
Managing, creating and coordinating all Business Area level online content for Non-Dairy brands in co-operation with internal & external partners, non-dairy brand team and Marketing Activation Managers in countries.
Managing existing and new export countries digital and social media presence, readiness, content, launch and implementation working in close co-operation with export team and export countries.
Administrator of non-dairy brands websites. Managing, creating and publishing all content, incl. product information, images, recipes, translations, TOV, and development of the pages and their content for all markets in co-operation with country Marketing Activation Managers.
Understanding the basics of Search Engine Optimization and Search Engine Marketing, familiar with digital marketing basics, KPIs and analytics, including Google Analytics and social media analytics tools and capabilities.
Readiness to create content from the scratch and publish it widely on digital media platforms.
Capability to create insights from analytics and manage follow-up models.
You will be working closely together with Fazer Group digital, online and social media team in Group digital projects and leading the implementation to Non-Dairy. You will also coordinate and align plans with local Marketing Activation Mangers for product launches and online media campaigns, e.g. setting up campaign pages and content for web for all markets.
As a manager you understand the importance of budgeting and oversee that it is used efficiently to achieve its full potential. 
Your location will be in Vaarala, Vantaa and you will report to the Category and Brand Director, non-dairy, Fazer Lifestyle Foods.
Why choose Fazer?
You'll be working in a supportive and welcoming environment, surrounded by colleagues who will inspire you to be your best. We offer you a unique opportunity to change how the world eats in the future, participate in building the valued Fazer brands and our international growth strategy.
What you'll bring to the team
To succeed in this position, we expect you to have minimum five years of experience in a similar role within marketing and digital. You have knowledge and experience in working with the whole digital landscape and you are up-to-date with current online and social media trends. You are a creative doer, but at the same time thorough, structured and detail-oriented. You can keep up with tight schedules and operate in an organised way. You are good at processing and analysing data against KPI's. Excellent written and spoken communication skills in Finnish and English are required, as well as good presentation skills. Nordic language skills are an asset but not essential. Last, but not least, you are fun to work with!
Apply now to create moments that matter.
Please send your application in English no later than 7 July. Any questions? For more information, please contact Susanna Kallio, Category & Brand Director, Non-Dairy & Dairy, Fazer Lifestyle Foods, +358 405462885, preferably on 29 June at 12-14 or 1 July at 10-12.
In 1891, the young Karl Fazer opened his first café with a mission to make food with a purpose – and a passion to create moments of joy and well-being for all the people around him. It became Northern Magic. Made Real. Today we operate in nine countries and export to around 40 countries. The success of us has been built on Karl Fazer's vision, values and fearless creativity: the best product and service quality, beloved brands, the passion of skilful people and responsible ways of working. https://www.fazergroup.com/this-is-fazer/ 
Northern Magic. Made Real