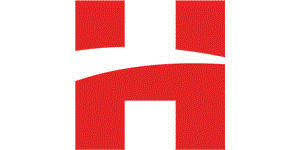 Manager, Legal and Commercial Contracts - EMEA, Hansen Technologies
Espoo, Uusimaa
Hansen Technologies is a global billing software provider servicing the Utilities, Pay TV and Telecommunications industries. We have 31 global offices and deliver billing solutions to customers in over 80 countries. As a rapidly growing company we are looking for an experienced Manager, Legal and Commercial Contracts with strong software contract experience, to support our growing number of new and renewal customer contracts. Although we welcome applicants with broad legal skills, it is important to understand that the main focus of the role will be contract management (drafting, negotiation and support).
The role could be based in any one of our following European offices - London, Oslo, or Espoo. Due to our wide geographic spread in region it would be very helpful if the successful candidate could speak fluent English and at least one other European language aligning with the countries previously stated.
Reporting directly to Hansen's Global General Counsel & Company Secretary in Australia, the Manager, Legal and Commercial Contracts will be the regional contact point in EMEA working closely with management both in region and at the Head Office in Australia, and the global legal team.
A summary of the daily responsibilities have been provided below:
The preparation, and drafting of commercial contracts; including software licensing, support & maintenance, and implementation agreements.
Monitoring of contract performance and compliance in accordance, contract management planning, risk management planning and compliance with organisational policies and procedures.
Establishing and maintaining strong business relationships with internal and external stakeholders including the effective management of contract enquiries, issues, disputes, variations, risks and undertaking negotiations as required.
Maintaining a high level of quality communication with the commercial and legal teams throughout the negotiating and drafting process ensuring all necessary approvals are received and contract standards are maintained.
Representing Hansen on meetings and calls and effectively advocating Hansen's contractual position.
Researching and analysing contractual issues and providing reports regarding contract activity, performance and SLAs.
Anticipate and mitigate potential legal problems within Hansen and develop strategies to reduce potential areas of risk.
Provide practical advice and support to sales, finance, leadership and HR teams.
Drive the continuous improvement of standard form agreements and legal processes.
Other responsibilities as assigned
KNOWLEDGE/SKILLS & EXPERIENCE
Demonstrated experience (5+ years minimum) in a legal or contract management (or equivalent) role
A legal qualification is desirable, however not essential
Experience with project implementations and enterprise software systems.
You will face some strong personalities both internally and externally, so demonstrated experience in stakeholder management is important.
Experience of providing expert contract management advice
Strong deal-making skills that go beyond negotiating legal terms and resolving legal issues
Ability to change complex legal requirements into flexible business solutions.
Detail-orientation and ability to manage multiple projects simultaneously under deadline pressure.
Experience in counselling global organizations on commercial and compliance issues.
Ability to deliver in a demanding and entrepreneurial environment in a timely manner.
Hands-on team player.
Fluent English and another European Language
Apply now to be considered. We may also consider flexible working arrangements.