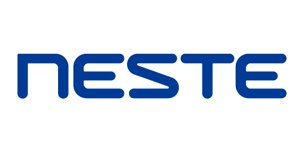 Manager, Information Management Systems (33070), Neste Engineering Solutions
Kotka, Kymenlaakso
Neste Engineering Solutions is a preferred solution provider of high-quality technology, engineering and project services for a wide range of industries.

At Neste Engineering Solutions, we are now looking for a

Manager, Information Management Systems

to join our team in Porvoo or Naantali.

Your part in Neste journey

We are offering a challenging yet very rewarding role in a key position in our Digital Plant Information Management function. Manager, Information Management Systems is responsible for managing a team of professionals working in information management in customer projects, delivering expert services to clients and developing information management and digitalization in internal development project groups. In addition to leading the team you will be participating in our customer work as a subject specialist. Depending on the project you will work either independently or there could be a group of experts reporting to you.

It is great time to join us!

We believe we have much to offer the right candidate, including:

A challenging position with diverse responsibilities.
An established, internationally recognized and steadily growing solution provider
A professionally supportive company culture and encouraging colleagues
Technologically advanced work with our very high-level portfolio of cutting edge worldwide projects
International work opportunities
Excellent opportunities to learn more and be involved in making the global growth happen!
Keys to success among the pioneers

We are looking for someone with good skills in data and document management in process industry investment projects and plant life cycle management environment. Candidate is expected to have experience of managing and delivering information management services and developing processes and ways of working. Knowledge of Hexagon PPM software product family is an advantage.

We expect candidates to have Bachelor's or Masters of Science degree in engineering or information technology or a similar education. Several years of professional experience in project information and document management and working in customer interface are appreciated. Broad knowledge of related IT systems is essential. Good collaboration and excellent communication skills are needed in order to be successful in this role. We expect you to communicate professionally in English, other languages are a bonus.

If you have any questions regarding the process or the position, please get in touch with Teppo Kainulainen, Head of Information Management, tel. +358 50 458 9627.

Please submit your application by Sunday 1st of September, 2019.

The recruitment process includes interviews and a personal assessment.

The person selected for the position must pass a health examination including a drug test. A security clearance is obtained for the persons with their consent.

Neste Engineering Solutions offers high quality technology and engineering services, including engineering, procurement, construction and project management services for the Oil & Gas, Petrochemicals and Bio-industries. Our NAPCON products enhance process industry production optimization, quality and logistics, as well as operator training with simulators and games. We work in close cooperation with our strategic customers and have world-class knowhow in technology development and industrial investment projects. In addition to our head office in Porvoo, Finland, we operate in international Neste locations such as Singapore, Abu Dhabi, Rotterdam, Gothenburg, and in selected customer project sites. Neste Engineering Solutions employ about 1500 engineering professionals globally. Read more: neste.com/engineeringsolutions, napconsuite.com