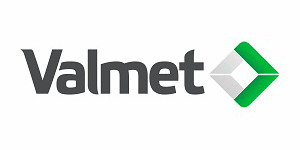 Manager, Energy and Environmental Technology, Finland, Valmet
Tampere, Pirkanmaa
Are you the energetic and pro-active leader to move our customer' performance forward?
We are looking for Manager, Energy and Environmental Technology to lead and develop our ENE team in Finland.
With a global team of engineers and experts, Valmet's Energy and Environmental (ENE) Services offer a full range of customized support services to meet local and global challenges in Energy and Recovery boiler technologies as well as in Emission Control. We are looking for a Manager, Technology to lead our technology team in ENE in Finland. The group develops and delivers solutions and services for the Pulp&Paper, Energy and Marine business globally through our area organization.
As a Manager, your work consists of leading your team of Product managers and Product specialists to develop new offerings, products and services that will improve the performance of our customer's plants and equipment. Your team will be involved in all phases from product development, sales to delivery of projects.
Your group has the responsibility to support our global organization, meaning that you will have lots of contacts with Valmet's area organizations. The work also involves direct contacts with our customers to understand their needs. This means that you need to have good communication skills and be prepared to travel.
Key Requirements:
To succeed in this position, you should have gathered a vast technical knowledge of either boilers, flue gas cleaning technologies or similar process solutions. As a person, you are solution-oriented, have a strategic perspective and good planning skills. Commercial awareness and a customer-oriented mindset is an advantage in this position as well as experience from a multi-cultural working environment. With your good communication and interpersonal skills, you can build and keep up good relationships with both external and internal clients. Good command of both Finnish and English language is essential in this position.
We offer:
Valmet offers a rewarding position with a global industry leader where you will have the ability to work in a team environment that lets you contribute to the success of the organization as well as find opportunities for personal development.
Additional information
If we caught your interest, send in your application!
Additional information about this position can be obtained from Jere Niemi, Director, Energy Field Services, +358 40 5178765 or jere.niemi@valmet.com
To apply for the position, please fill out our electronic application form at the latest February 23th, 2020.
When everything works together
Valmet is where the best talent from a wide variety of backgrounds comes together. With 13,000 professionals around the world, we are the leading global developer and supplier of technologies, automation and services for the pulp, paper and energy industries. Our commitment to moving our customers' performance forward requires creativity, technological innovations, service know-how - and above all, teamwork.
Join the team! www.valmet.com/careers