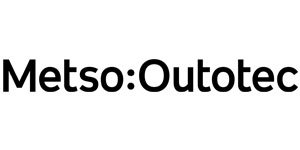 Manager, Data Deployment Support, Metso Outotec
Tampere, Pirkanmaa
Would you like to take this opportunity to influence the industry towards a more responsible use of the world's natural resources?
As a newly combined company Metso Outotec creates a unique workplace. Combining the strengths of two companies we offer stronger platform for growth and innovation.
This is your opportunity to join the positive change.
Job description
We are now looking for a Data Deployment Support Manager to join our Global Master Data Management team. This is a temporary position for approximately 6 months and is located in Tampere or Espoo, Finland.

Data Deployment Support Team extends materials proactively based on Product Line´s definitions and also supports different Customer Logistics projects regarding the SAP related data. Manager supports team members in their daily operations, ensures processes are defined and instructions are available. Manager is accountable that resources for different projects are available and schedules are known.
Job duties and responsibilites
More specifically as a Data Deployment Support Manager you will develop processes regarding Data Deployment Support –request. You ensure instructions are in place to maintain clean data in SAP. You adhere to lean processes and KPI requirements and together with your team you will work in Scrum and Agile way.
You are the contact point for open questions regarding processes and ways of working. You will work in close cooperation with stakeholders and impelement data deployment process with new Product Lines. You will have direct reports in Data Deployment Support with HR related topics.
To succeed
To be successful in this role you should have minimum of 4 years' relevant work experience in master data management (materials, PIRs, Source lists, Sales BOMs, pricing), procurement or supply chain. You have previous experience in team leader role and you are familiar with different IT and process development tools. You also have Master´s or Bachelor´s Degree in relevant field. We appreciate if you are experienced in SAP (MM and SD module), PowerBI and MC office tools. Experience with Agile and Scrum method is considered a plus.
You are highly motivated individual with the ability to work under stress and meet deadlines. You are capable of organizing, prioritizing tasks, making decisions, and working in a fast-paced environment. You have strong communication skills and leading team is natural for you. You are fluent in English both written and spoken, Finnish skills are definitely a plus. You are willing to work in a global team - working with people in different time zones requires flexibility with working hours.
We offer
We offer you a highly interesting and challenging position in a multi-cultural work environment. In this role you can truly utilize your previous experience and profession. You get to work in close cooperation with professional colleagues globally and have a very important role in different development projects. If you are eager to work in variable tasks and take a role in development in a global environment, this position is an excellent chance for you.
As a newly combined company Metso Outotec creates a unique workplace. Combining the strengths of two companies, we offer a stronger platform for growth and innovation. We have an environment that combines result-driven and respectful culture in an exceptional way. Of course we offer you all the benefits and opportunities of a big, global company

Additional information
The applications will be viewed already during the application period and the job starts as soon as we found the right person. For further information, please contact Recruitment Consultant Mari Pyykkinen, mari.pyykkinen@manpowergroup.fi

Apply by sending your resume and application through Metso Outotec Careers page latest by 7 March, 2021.