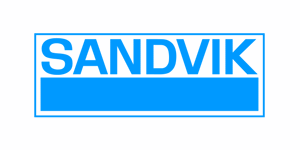 Manager, Business Control, Sandvik Mining and Construction Oy
Lahti, Päijät-Häme
We are looking for a Manager, Business Control
for our site in Lahti
Are you someone who is dynamic and experienced business professional, not only passionate about numbers but excited about the prospect of creating and being part of a change/growth journey? Within Sandvik Group, we're passionate about development and advanced technology, and we always aim to offer the best possible experience for our customers. Right now, we're taking an exciting step in transforming our market-leading business even further within the area of stone crushers and screening equipment for the mining and construction industries.
At Attachment Tools Division, we believe that working within finance is all about supporting business objectives by offering efficient, reliable and proactive financial support and analysis to our key stakeholders. We identify ourselves as true business partners, contributing with our expertise in analyzing numbers, facts and details and communicating the results in the most informative manner.
We are now looking for a pro-active and collaborative Manager, Business Control to join us at Lahti site.
Your mission
As a Business Control Manager you belong to and work closely with the site team to improve our operational effectiveness and financial performance. One of your most important duties will be leading and developing a team of finance professionals to create a strong and well performing finance operation. Together with the team, you assume full ownership and responsibility of financial and business controlling activities of the Lahti reporting entity, including for example:
Record to report process in close co-operation with shared services center
Internal controls framework management
Quarterly forecasts
Finance Business Partnering with local stakeholders
Product costing processes
Driving performance setting, measurement and follow up with department heads
Identifying and mitigating risks and operational exposures
Investments (process, visibility into pipeline, approvals)
Your background and what we find important
We are looking for proactive and service minded finance professional to join our team. Our business is global, but we also work in a local setting, therefore we expect you to have good written and oral communication skills in English and in Finnish. You have a Bachelor's or Master's degree in finance or economics and business administration with deep knowledge of financial & business accounting and reporting. Good command in Microsoft Office applications is a prerequisite. You have at least basic understanding of local tax regulations and international transfer pricing models.
You're characterized by a passion for your dedicated area and possess strong leadership and communication skills. Problem solving is in your nature, and your structured mindset and ability to take full ownership for your assignments make sure things get done. With your genuine interest to drive business performance improvement and the willingness to learn new things, you proactively take initiatives and have a clear vision of how to motivate improvements and change. Also, you enjoy interacting with people and building strong partnerships with colleagues.
We offer you a challenging and interesting role with high impact and high visibility, in a truly international environment as well as opportunities for your professional development. We at Sandvik are sustainability-focused, have a diverse and inclusive company culture where our values are Innovation, Fair Play, Customer Focus and Passion to Win. Visit our Solid Ground stories hub, LinkedIn or Facebook to get to know us better.
Contact information
For further information about this position, please contact:
Teemu Kautto, Director, Business Control at Attachment Tools Division, tel. + 358408229354.
For more information about the recruitment process, please contact HR Services Finland, tel. +358 800 1 44444 (at 8-16 EET).
Want to join our Business Control team?
Please send your application and CV including your salary request by the 31st of January 2021.
Read about Sandvik and apply at home.sandvik/careers.
When applying in our system, please make sure to also attach your cover letter when asked to upload your resume.
Job ID: R0023576