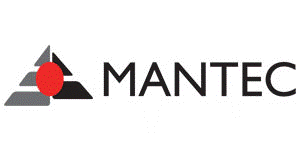 Management Consultant with background in business controlling, Mantec
Helsinki, Uusimaa
We are a Nordic Management Consulting firm with a strong client base and an extensive history of helping Nordic businesses and their foreign subsidiaries to improve their profitability. We support our clients by analysing their operations, identifying additional opportunities, proposing and executing productivity, as well as profitability improvement programs – Always focusing on implementation with specifically defined goals and high client return investment.
Headquartered in Gothenburg, we have offices in Helsinki, Stockholm, Oslo, Copenhagen, London, Warsaw, Düsseldorf, Jakarta, Kuala Lumpur and Manila, currently employing around 150 consultants of which 25 are located in Finland. Due to strong demand for our services in Finland, we are now looking for a
Management Consultant with background in business controlling
As a consultant you should fulfil the following criteria:
Experience within change management and operational improvement programs and working with quantifiable goals and results. In addition you:

have a good understanding of business drivers and analytical, communicative and self-driven attitude towards working
are detail-oriented and enjoy working systematically to see rapid and concrete results from your work

Strong analytical mindset, experience in business controlling, financial accounting and reporting and ability to:

provide data-driven insights to support our clients and consultant teams in decision making
take part in developing business cases, improvement programs and conduct investment/cash flow calculations
conduct financial analysis utilising customer data to improve operative performance, to offer advice in financial management and forecasting
to sell ideas and solutions to the client

We deal with operational change at the point of execution, therefore the candidates must have excellent communicational skills and high emotional intelligence
M.Sc. in Econ. or Eng. Relevant experience can, to a certain degree, compensate for formal education
Fluent Finnish and English are required (written and spoken). Other languages (Swedish, German etc.) viewed as beneficial
Advanced skills in Excel and previous knowledge of creating visualizations with self-service analytics tools such as Power BI and Qlik Sense
Experience of advanced analytics, big data analysis and data mining can be seen as an additional benefit
Foremost, we work in a team and we value team players.
What Mantec has to offer
For the successful candidates, you will become a member of an international team working with large and medium sized companies and organisations in Finland / and in the Nordics. Your Finnish home office offers 25 colleagues with and extensive knowledge of organizational productivity and change management. We are proud with our record in creating the culture for continuous improvement with many of the top 100 companies in Finland. Come and join our Nordic success story.

For the right profile, we are open to either employees or subcontractors. We work where our clients are located occasional travelling during weekdays will be required, depending on the client location.

Application process
For more information, please visit www.mantec.eu (Finnish subsidiary company is MantecCon Oy) for more details about us.

Your application should be succinct and to the point. It should comprise a CV (in reverse chronological order) and a covering letter explaining why you should become one of our new colleagues. Please submit your application at

recruitment.fi@mantec.eu

by the 6th of September. We will start the interview process as soon as we have found the right candidates.