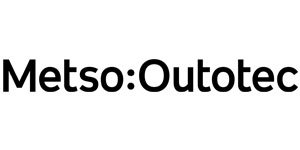 Learning & Development Specialist, Metso Outotec
Helsinki, Uusimaa
Job description

We are currently looking for a maternity leave substitute for the role of Learning & Development Specialist, to join the global Talent & Development team at Metso Outotec. This is a temporary position for approximately 12 months and the location is in our headquarters in Helsinki, Finland.

As a new company, Metso Outotec has recently started a journey together, and the ambition is to be the top-tier company in the industry. We see learning as one of the key enablers for high performance, and in this role you have an exciting opportunity to work on global projects and initiatives in the fields of learning and talent development. You will belong to the Group HR organization and report to VP, Talent & Development.

Job duties and responsibilities

As a Learning & Development Specialist you will have responsibility and accountability for the global learning initiatives, and you also get to participate in the selected talent development projects. This is a hands-on and dynamic role, and your key accountabilities and responsibilities include, but are not limited to:

Manage and develop the LMS (Learning Management System)
Support implementation of global (corporate) learning & talent development initiatives
Design and develop learning concepts
Partner with different stakeholders to understand learning needs and suggest solutions
The more detailed responsibility areas can be modified based on your interests and experience.

To Succeed

To be successful in this role you should already have 2-3 years of experience within the learning but also the talent and development fields. If you have experience in HR and business field it is definitely an advantage. You have designed, coordinated, and delivered learning initiatives using different methods, and you are full of ideas on how we can best provide value to the business. You have experience of, and an aptitude for, working with different learning technologies (incl. LMS, preferably Cornerstone), as well as proficiency with Microsoft Office Suite tools.

You have a genuine interest in understanding human behavioral and what makes people thrive and learn. You are not afraid to suggest, explore, and test new approaches, tools, and ideas. We are a small team, and therefore, we value a flexible attitude towards the variety of tasks not only in the area of Learning but also Leadership & Team development, Talent Management & Acquisition and Employee Experience.

You have good interpersonal and social skills and an ability to work comfortably and confidently with employees at all levels in multi-cultural environment. Great verbal and written communication skills in English are must. Resourcefulness, solution-focused and can-do attitude, combined with flexibility to work on changing tasks are highly important to succeed in this position.

We offer

We offer you a highly interesting and motivating role in a multi-cultural work environment. In this role you can truly utilize your previous experience and learn something new every day. You get to work in close cooperation with professional colleagues globally. We have an open, friendly and respectful working culture and our team will support each others in daily work. If you are eager to work in variable tasks in learning field, this position is an excellent chance for you.

As a newly combined company Metso Outotec creates a unique workplace. Combining the strengths of two companies, we offer a stronger platform for growth and innovation. We have an environment that combines result-driven and respectful culture in an exceptional way. Of course we offer you all the benefits and opportunities of a big, global company.

Additional information

The applications will be viewed already during the application period and the job starts as soon as we found the right person.

For further information, please contact Marjut Kumpulampi-Santos, VP, Talent & Development, email: marjut.kumpulampisantos@mogroup.com

Apply by sending your resume and application through Metso Outotec Careers page latest by 5 March, 2021.