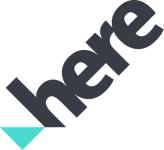 Lead Software Engineer(DevOps focus)- Python/node.JS/C++, Here Europe B.V. Sivuliike Suomessa
Tampere, Pirkanmaa 33100
What's the role?



As a part of the HERE Positioning team in Tampere, Finland, you will be responsible for deployment, operation, capacity planning, and monitoring of Positioning Services that serve hundreds of millions of positioning requests every day, delivering world-class outdoor and indoor position information to smartphones and other connected devices in global scale as well as for companies for further business solutions.
 
Within a co-located, cross-functional and self-organized team, you'll will get the apps deployed for customers use - so no excuses, no throwing things over the fence but full control and responsibility.
 
You are experienced in deploying and operating services in the Amazon Web Service or Microsoft Azure cloud environment and are fluent in setting up all the required support, monitoring and operation tools. You and your colleagues in the team will be the core of the HERE Positioning product team making sure we will reach out SLA requirements every day.
 
Your team-shared responsibilities
architecture, design, develop, test components and applications
elaboration and refinement of user stories
development infrastructure (build, testing, continuous integration, continuous delivery)
documentation (deliverables, wiki)
evaluate and choose technologies and tools suitable for work
Who are you?
We are looking forward to hear about your experience in Development or Devops domain. 
Bachelor/Master in Computer Science, Software Engineering or equivalent practical experience
Good knowledge of Python or node.JS and or C++
Good knowledge / practical experience with HTTP, the REST-principles and TCP/IP networking
Hands-on experience with Amazon Web Services or Azure 
Passion for high service quality and attention to detail
Practical work experience with UNIX, Linux (CentOS, RHEL) and database servers like MySQL/MariaDB servers
Flexible and innovative in problem solver
Good communication skills (English written and spoken) and teamwork skills
Bonus points
Experience in scalable solutions for multi-threaded environments and in optimized client-server/server-server communications
Familiar with data visualization tools
Docker and other virtualizations technologies
Jenkins, GitLab or other CI/CD system
Experience with monitoring tools such as Zabbix, Grafana.
 What we offer
International, collaborative team
Opportunity to work with the latest cloud technologies
Training opportunities
 
HERE is packed with smart people from around the world. Our offices foster an open environment where good ideas are encouraged and embraced. There's also plenty of flexibility within the company, and options for achieving an ideal work/life balance and various other extras on offer.
 
HERE has all the ingredients that make for a vibrant place to develop your career. From day one, you will be immersed in a culture of cutting-edge technology where your ideas will be encouraged and embraced. After all it is new ideas, new ways of thinking, and new approaches to solving real-world problems that enable us to constantly push the boundaries of building a digital representation of the world. At HERE, we guarantee you an opportunity to expand your knowledge and develop your skills.

Make HERE your destination, we are just getting started. Apply Now.


Who are we?

Ever checked in somewhere on social media? Ever tracked your online orders? You might be using HERE Technologies every single day without even realizing it. You can find us everywhere: in vehicles, smartphones, drones or third-party apps. We believe that with the right people, we will continue to be a game-changer in the technology industry and improve the daily lives of people around the world. Find out more https://www.here.com/careers .