Lead Developer/ Software Architect, Academic Work
Helsinki, Uusimaa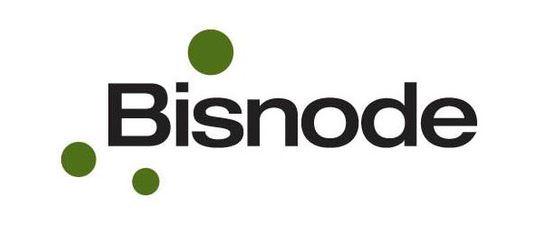 If you are a skillful developer and you want to take the next step in your career as a Software Architect, keep on reading as you might be the person we are looking for.

Kuvaus
Academic Work is looking for a Lead Developer/Architect to our client Bisnode.

You will be recruited to our client company. Academic Work will take care of the recruitment process, therefore candidates are kindly asked to aim all questions to Academic Work at esp03@academicwork.fi

Työtehtävät
In this position, you will be working with Bisnode´s customer analysis products and web services. You will take the lead of the software projects in Finland and therefore you will be in regular contact with our client companys international stakeholders. As a part of your work you will also support your junior colleagues and coach them. Your duties will also include development, testing and assuring that the development is made with high quality. You will be working with Microsoft technologies and modern web technologies.

This position suits you who wants to work with challenging software development duties and who wants to take the next step in your career in order to become a Software Architect!

Etsimämme henkilö on
You are the one were looking for if you have a suitable degree preferably from IT or business as well as previous working experience and proven track record in working with demanding development projects and tasks related to IT-architecture. In this position you will be working both in a team and independently so strong team working skills will be essential as well as the ability to work independently.

Apply for this position if you have:

•   Suitable degree from business or IT
•   Previous working experience in working with demanding software development projects and task related to IT-architecture
•   Know-how of .NET Framework and Microsoft architecture
•   Proven track record in software development, preferable in a lead developer role
•   Strong team working skills as well as the ability to work independently
•   Excellent English skills
•   Good Finnish skills (as it´s the used language in the products)

We offer you the possibility to take the next step in your career and to grow as a software professional with an nice and supportive team! Our client´s office is centrally located only 5 mins walk from Pasila train station.

Start: As soon as possible

Working hours: Full-time

Employment period: Permanent

Location: Helsinki

Salary: According to agreement

Published: 16.1.2019

MORE ABOUT THE PROCESS

To apply for the job you need to register to our website and then click on Apply here below. Remember to attach your CV into your application! We only handle applications through our website but if you have questions about the position you can reach us via email in. esp03@academicwork.fi Please write the advert ID in the subject and paste the advert link in the mail. We are ongoing screening and contacting candidates so make sure to send your application as soon as possible. Please notice that the advert can be removed before eventual last dates on our external advertising pages. When the advert is being removed its either due to that the processes is finished or because we have many qualified applications and are continuing in the selection/interview phase.

We are the Home of the Young Professionals. We are experts in recruitment and staffing university students, recently graduated and professionals in the beginning of their career. You can be employed by us as a consultant in one of our client companies or be recruited directly to our client via our recruitment co-operation. You can read more about us at www.academicwork.fi

Infoa asiakkaasta
Bisnode is the leading provider of digital business information in Europe. They offer complete solutions - on both credit and company information - to improve their clients sales and marketing. As an international processor of business information Bisnode is able to provide services both in Finland and whole Europe.

Kysyttävää? info@academicwork.fi, Ilmoitusnumero: 15020074