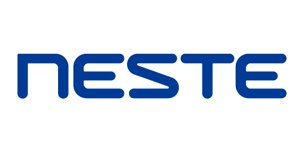 Lead Design Engineer, Civil Engineering (35066), Neste Engineering Solutions
Porvoo, Itä-Uusimaa
We are looking for a



Lead and Senior Design Engineers



to join our Civil Engineering (steel, concrete structures and geotechnical) team.

Your part in Neste journey

This truly is an opportunity to become someone at the top of the civil engineering, globally!

We are offering you a stimulating position with diverse challenges in an international environment. Due to rapid growth in our civil design engineering projects, we are now looking for a lead position to strengthen our team and project execution capability.

In your role, you will

be responsible for leading design engineers in multi culture team
to create innovative technical solutions
to support investment projects abroad based on domestic regulations
be responsible for ensuring work flow according to the company's instructions
to take a part in development projects to achieve more productive results

You will work closely with other disciplines, clients and contractors to ensure getting initial data for Civil engineering and follow up a work process with targeted quality. Our work combines accountability, cooperation, and the desire to develop and renew. Working safely at all times is essential to all of us.

Our team is responsible for diverse assignments in Refinery, Renewable Oil product, Petrochemical, Power plant and Bio Industries. We have a strong Civil team of 40 experts working with industrial buildings, prestressed concrete structures, steel structures (high frame towers, extensive pipe racks, underground structures). We also invest a lot to personal professional development and support sharing of knowledge within team members. The proven friendly working atmosphere is one of stronger indicators of our team.

Keys to success in this role

The best combination of experiences, skills and background is

Bachelor's or Master's degree in Civil Engineering
Several years of experience in at least senior, ideally a lead, engineer position
Experience in guiding the work of others
Good collaboration, communication and leading skills
Fluent skills in Finnish and English, both oral and written. Other languages are seen as an additional bonus.

We also value

Experience with Tekla Structures, Robot Structural analysis, Microstation and AutoCad

In accordance, we believe in people who find new ways of doing things – people for whom safety and sustainability are part of their professional skills. Customer mindset is essential to all of us at Neste and we work hard to find the best solutions for our customers. We believe everyone is a leader and share a natural desire for collaboration. If all this, as well as our values on responsibility, cooperation, innovation and excellence resonate with you, you are the talent we are looking for.

Come and do meaningful work in a community that has its eyes set forward!

The position is placed in Kilpilahti. However, willingness to travel is required in this role. Possibility to relocate internationally is considered an advantage.

If you have any questions regarding the process or the position, please get in touch with Sergei Lemetti, Manager Civil Engineering, +358 50 458 9717.

Please submit your application by 27th of October, 2019.

The recruitment process includes interviews and a personal assessment.

The person selected for the position must pass a health examination including a drug test. A security clearance is obtained for the persons with their consent.


Neste Engineering Solutions offers high quality technology and engineering services, including engineering, procurement, construction and project management services for the Oil & Gas, Petrochemicals and Bio-industries. Our NAPCON products enhance process industry production optimization, quality and logistics, as well as operator training with simulators and games. We work in close cooperation with our strategic customers and have world-class knowhow in technology development and industrial investment projects. In addition to our head office in Porvoo, Finland, we operate in international Neste locations such as Singapore, Abu Dhabi, Rotterdam, Gothenburg, and in selected customer project sites. Neste Engineering Solutions employ about 1500 engineering professionals globally. Read more: neste.com/engineeringsolutions, napconsuite.com.