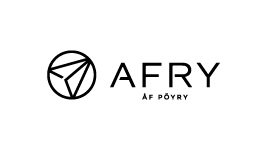 Key Users, Civil Engineering tools, AFRY
About the job
We are a growing team of engineering application specialists working in the Process Industry Division. As a Civil Engineering tools Key User you will be responsible for engineering tool setup at the start of the customer project. You will ensure the functionalities and performance of the tool during the whole project. Key users participate in end user support activities and maintain fit for purpose support and training material. You will also participate in development activities and development of AFRY Way which defines the way how engineering tools in your area are used.
Civil Engineering tools Key Users belong to Smart Site Technologies team which is responsible for AFRY's digitalization initiatives in Process Industry area. Engineering applications are considered as a key part of our digitalization strategy.

Who are you?
The person we are looking for has:
Solution centric mindset
Strong motivation in supporting developing AFRY´s Engineering tools landscape
Experience in working with Civil engineering applications (e.g. Tekla Structures, Tekla Civil, Revit, etc)
Experience in working in Civil engineering projects
Good interpersonal and communication skills
Fluent English language skills
We offer
We provide you with a viewpoint to our global projects and an international environment to work with our Engineering applications with pleasant co-workers. The position is located in AFRY Finland office network.
Our work is demanding, but it is accompanied by freedom – freedom to develop and learn, and to combine professional and private life into a fulfilling match.
We at AFRY want to build a better future and find the best solutions, serving our clients but also the wider society. We are a modern employer strongly driven by our values based on long-term sustainability.
Read more about AFRY and what our employees tell about their work https://afry.com/en/join-us/get-know-us

Interested?
To hear more about this position please contact Mikko Markkanen, email: mikko.markkanen@afry.com.
Interested in this position? Please submit your CV and cover letter with salary request by January 31st, 2021. The positions will be filled as soon as suitable candidates are found.

About the company
AFRY is an international engineering, design and advisory company. We support our clients to progress in sustainability and digitalisation. We are 17,000 devoted experts within the fields of infrastructure, industry and energy, operating across the world to create sustainable solutions for future generations.
Making Future
Aulapalvelut
Työntekijätapahtumat
Joustavat työajat
Työterveys toimipisteessä
Henkivakuutus
Palkallinen isyys-/äitiyslomat
Tuotealennukset
Puhelinetu
Kahvila
Palkalliset vapaapäivät
Palkalliset sairaspäivät
Parkkipaikka
Palkitsemisjärjestelmä
Ammatillinen koulutus
Matkaetu
Palkalliset lomat
Autoetu
Etätyömahdollisuus