Junior Full Stack Developer, Helsinki, Academic Work
Helsinki, Uusimaa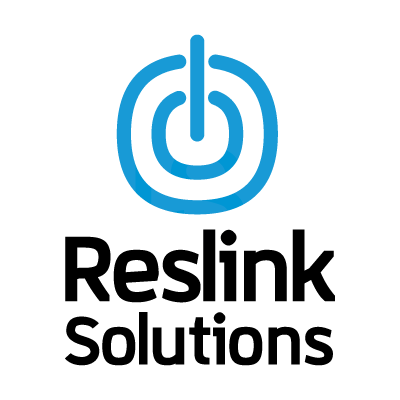 Are you an enthusiastic software person who has the ability to see what customer will need?
Do you have experience in databases and PHP through your work experience or own projects?
If you work well with others and are eager to develop your skills, you might be the person we are looking for! Go ahead and apply already today, since we fill the position as soon as we find a suitable candidate.

Kuvaus
Academic Work is looking for a Junior Full Stack Developer to our client company Reslink Solutions Oy.

You will be recruited to our client company. Academic Work will take care of the recruitment process, therefore candidates are kindly asked to aim all questions to Academic Work at hel03@academicwork.fi

Työtehtävät
In this role, you will be developing a cloud-based SaaS platform which makes it easier to companies to handle forms related to moving workforce. As a Junior Full Stack Developer, you will be maintaining, developing and creating new features to the platform.
Your main focus is creating UX and new features. You will be using technologies such as: PHP, Ajax, JavaScript, AngularJS, MySQL, MariaDB.

You will be working in a team of five persons. Team members are experienced developers so you will get good introduction for the position. In this role, you have a great opportunity to grow for example to a SaaS based platform Product owner or Product Manager.

Etsimämme henkilö on
In this position, you don't necessarily have to have previous work experience, but we expect you to have a MSc/BSc degree in Computer Science or equivalent. You either have relevant work experience or own projects through which you are familiar with databases and PHP and JS. You have the ability to see customers needs and to develop your skills.
You work well with the others and you also like to present your own ideas and opinions. You also communicate fluently in English.

Apply for this position if you have:

•   Relevant academic background (MSc/BSc)
•   Experience in databases
•   Good skills in PHP and JS
•   Service-minded attitude
•   Excellent communication and collaboration skills

•  Fluent spoken and written English

It is also seen as an advantage if you have work experience in IT field or in customer service or if you have done your own IT projects and if you have experience in other programming languages.

Start: As soon as possible

Working hours: Full-time

Employment period: Permanent

Location: Helsinki

Salary: According to agreement

Published: 12.02.2019

INFORMATION ON THE APPLICATION PROCESS

To apply for the job click on Apply here below. Remember to attach your CV into your application! We only handle applications through our website but if you have questions about the position you can reach us via email in hel03@academicwork.fi Please write the advert ID in the subject and paste the advert link in the mail.

We are continuously screening and contacting candidates so make sure to send your application as soon as possible. Please notice that the advert can be removed before eventual last dates on our external advertising pages. When the advert is being removed its either due to that the processes is finished or because we have many qualified applications and are continuing in the selection/interview phase.

We are the Home of the Young Professionals. We are experts in recruitment and staffing university students, recently graduated and professionals in the beginning of their career. You can be employed by us as a consultant in one of our client companies or be recruited directly to our client via our recruitment co-operation. You can read more about us at www.academicwork.fi

When employed at Academic Work you will have your own dedicated Consultant Manager, whose role is to answer your questions, support your career development and ensure you enjoy your place of work.

Infoa asiakkaasta
Reslink Solutions Oy offers mobile phone solutions that enable mobile workers to send and retrieve data. Its products include Reslink Timecard, which helps in monitoring employees working hours; TimeCard Mobile, which helps in monitoring employees working time at various client locations; Equipment servicing, which enables the clients to control the maintenance of appliances sold or rented to their customers; and Reslink Touch & Go, a location-based proof of visit solution, which provides proof of attendance using a mobile phone. The companys products are used in various service or industrial organizations in applications, such as security guarding, domiciliary homecare, contract cleaning y guarding, domiciliary homecare, contract cleaning, time and attendance, field service, and asset management. Reslink Solutions delivers its products through software as a service model. The company was incorporated in 2005 and is based in Helsinki, Finland.

Kysyttävää? info@academicwork.fi, Ilmoitusnumero: 15021774