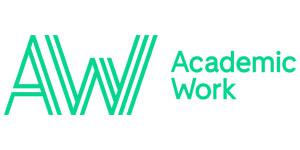 Jr. Embedded Systems Engineer, Academic Work
Hyvinkää, Uusimaa
In this position you will be working together with our clients product development team, improving your skills within embedded systems, electronics and product development. Your duties will include a variety of both analytical and more practical tasks and when you gain more experience, you will have a chance to influence your own responsibilities!

Kuvaus
You are offered

•   An interesting role in a leading company of the field
•   International working environment
•   Great opportunities to grow within your role as you gain more experience

As consultant at Academic Work you are offered a great opportunity to grow as a professional, extend your network and establish valuable contacts for the future.

Työtehtävät
In the beginning, you will familiarize yourself with the products and projects. Your main responsibility will then be systematically building and analyzing different systems to support the product development and projects. Your typical tasks will also include system maintenance, problem-solving and helping clients. You will have a wide range of different duties related to databases, embedded systems and product development. Your responsibilities will grow with you and you will be able to influence your responsibilities according to your interests.

Etsimämme henkilö on

•   Suitable educational background (e.g. Mechanical Engineering and Automation, Electronics or System Development)
•   Interest in technology and machines
•   Some experience working in a technical field
•   Basic knowledge of databases (one or more)
•   Good communication skills in English

As a person you are:

•   Cooperative
•   Solutions-oriented and analytical
•   Self-reliant
•   Flexible

Other information

•   Start: Mid-August
•   Work extent: until 31.12., continuation possible
•   Location: Hyvinkää

Contact information: This recruitment process is conducted by Academic Work. It is a request from our client that all questions regarding the position is handled by

Academic Work.

Our selection process is continuous and the advert may close before the recruitment process is completed if we have moved forward to the screening or interview phase.

Infoa asiakkaasta
Our Hyvinkää based client is one of the leading companies in their industry. They offer whole solutions from production and shipping to maintenance and modernization services.

Kysyttävää? info@academicwork.fi, Ilmoitusnumero: 15030093