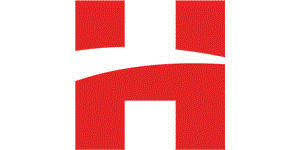 IT Specialist, Hansen Technologies
Espoo, Uusimaa
At Hansen, our people focus on our customers. On solving problems. On transforming Customer Experiences. Because CX is in our DNA.
Hansen Technologies is a global billing software provider servicing the Utilities, Pay TV and Telecommunications industries. We have 31 global offices and deliver billing solutions to customers in over 80 countries. As a growing international company we are looking for highly motivated individuals, who can grow with the company's products and services while contributing to our wider goal of acting as a valued customer partner.
We are now looking to find a IT Specialist to join our team based in Espoo, Finland office. You will work within the IT Services to provide quality services to internal business units as well as external clients. You will have a customer-driven approach as well as experience in a similar role.
This job will offer you opportunities to work in diverse environments and be responsible for the support/provision of infrastructure across multiple domains and design/quote/delivery projects opportunities.
Responsibilities and tasks
Support of Internal and external platforms with focus on availability, operating efficiency and performance
Installation, configuration and supporting (laptops, desktops, printers, mobile phones)
Ad hoc IT projects participation
Ensure documentation is up to date
Professional skills
Experience with Microsoft Windows, Microsoft Server Infrastructure and Active Directory
Experience with Microsoft Office 365 services
Experience with Remote Desktop/Terminal Services & Citrix
Experience with Microsoft Skype
Experience with Microsoft Teams
Basic Understanding of Network and firewall technologies
Basic Understanding of VMware ESX/vSphere or Hyper-V
Basic Understanding of the ITIL framework
Knowledge of Oracle and Linux would be a benefit
Personal skills
Team player (local, regional and global)
Strong capacity to prioritize and manage tasks effectively
Excellent problem-solving skills.
Good communication skills, both written and verbal
Responsibility, customer focus, commitment and dialogue
Business- and Service minded
Focus on continuous learning and seeking knowledge
Language
Speak and write fluently Finnish
Speak and write proficient English
Why you will enjoy the experience as much as we do!
What we offer to you is professionally challenging opportunities in a dynamic industry with excellent career opportunities in a growing global company. And we have fun while doing it! The Hansen way of crafting the experience is characterized by a sense of humor, commitment and ownership. We'll introduce you to a team of highly skilled colleagues from whom you can learn both locally and globally.
You might also appreciate some of the perks and benefits we have in store for you –flexibility to organize your work, professional training and development plus a wide range of other benefits. If we sparked your interest, please press the apply button and let's get to know each other! We are interviewing candidates on an ongoing basis and hope to hear from you soon!
Should you have any questions, please don't hesitate to contact Simon Reeve (simon.reeve@hansenCX.com +44 7971 481036) for more information about us or the position.
*Please note that this organization does not offer visa sponsorship. All applicants must be eligible to work within the European Union to be considered for this position About Hansen