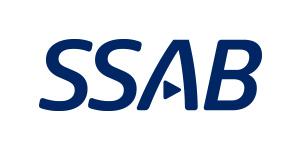 IT Infrastructure Specialist, SSAB
Raahe, Pohjois-Pohjanmaa
SSAB Group IT Infrastructure department is looking for a new colleague to join to our Finland Region team since our long-time colleague will soon retire. In this job you will play an important role in developing and supporting our network, server and workstation environment mainly in Northern Finland sites. Placement of the position is in Raahe.

Key tasks will be operational management of server, LAN, WLAN and firewall solutions within Northern Finland sites and service management of IT Operation services. In this position you will also get to participate in project as member or manager and also ensure good quality technical documentation. Position may evolve according to your own skills and areas and interests.

It's good if you have Bachelor's or Master's Degree in relevant Information Technology field but more important to us is that you have genuine interest in IT and curiosity to investigate, learn and develop. There is a need to be a bit of multi-competent in many areas so broad mindedness and thinking in bigger scale is important. We hope that you have some experience and knowledge in networking technologies, firewalls, cyber security, operating systems and virtualization technologies.

We are looking for person who is open-minded, practical and responsible team member with continuous improvement attitude. You speak and write Finnish fluently and are able to collaborate in English too. It's good if you have some experience working with projects. If you have knowledge of ITIL and LEAN it is seen beneficial.

We offer you the benefits of a big company and chance to develop in our global company both personally and professionally.

For more information you may contact Region IT Manager Heikki Anttila +358 40 868 7513 after 10th of August.

Send in your application by 25th of August 2019 via our web page.