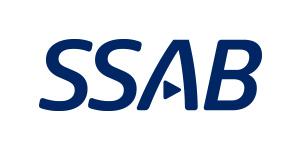 Investment Service Manager, SSAB
Hämeenlinna, Häme
SSAB Europe is looking for a new colleague to join as
Investment Service Manager, Hämeenlinna
Our Investment Service is responsible of planning and implementing operational and strategically important investment projects in SSAB Europe division. Investment Service also plans and manages SSAB Europe Hämeenlinna project portfolio and acquires and manages needed design works in Hämeenlinna and related sites. We are now looking for new member to join our Investment Service management team since our longtime colleague will soon retire. Location of the position is Hämeenlinna, Finland.
Key tasks in this position:
Management of the Hämeenlinna Investment Service & People
Reporting management of Hämeenlinna investments
Management of preparing and implementation of investments for Hämeenlinna and related sites
Opex/Capex design management in Hämeenlinna and related sites
Management of development work of investment service processes
Member of Hämeenlinna mill management team
In SSAB we work according to SSAB One Leadership which is based on LEAN. So it's important that you have continuous improvement attitude and coaching skills, you inspire action and give employees opportunities to develop. Position requires you to have MSc or BSc in relevant technical field and +10 years experience working in projects. You are familiar with production and process industry. In this position it's needed to have fluent Finnish and English language skills. Good skills in collaboration, communication and leadership is needed.
We offer you chance to be part of our journey to be the most sustainable and safest steel producer in the world. SSAB is working to revolutionize steel throughout its lifecycle and innovations in the HYBRIT cooperation puts steelmaking on track to be fossil-free by 2045.
Alongside this journey you will have great colleagues and network in our global company helping you to develop personally and professionally.
If you have any questions about the position please contact Director, Investment Service, SSAB Europe Arto Kangas mob. +358 40 5490 215
Send in your application by 16th of August via our web page.