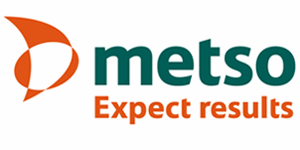 Instrumentation Engineer, Metso
Vantaa, Uusimaa
Job Description
We are now looking for an Instrumentation Engineer to join our Customer Order Engineering (COE), Instrumentation team in Vantaa as part of the Metso Flow Control business area. In our Vantaa plant, we specialize in industrial valves and intelligent valve controllers.
As an Instrumentation Engineer, you will support the customer order solutions and the quotation proposals in instrumentation related questions and challenges. You will assist in pre-quotation pneumatic control system design and component sizing for precision and high-speed application. You will provide technical support to Metso inside sales personnel and manufacturing.
You will also be responsible for updating and maintaining order-engineering data and creating instrumentation drawings and other technical documents. One of your role will be to develop your own and your team's working methods.
You will operate in close cooperation with many departments across the organization like with Sales Support, Project Unit and other global COE teams. You will support Manufacturing, Sales and Marketing in their daily challenges.
To Succeed
To succeed in this role, you should have a B.Sc. or M.Sc. degree in machine automation, automation or mechanical engineering. You can be recently graduated or gained already a few years of work experience in automation or in instrumentation. To succeed in this role you should have previous knowledge and understanding of AutoCAD and Solidworks and as well as engineering tools. IT skills are plus.
Above all, we appreciate high motivation and customer oriented mindset. We appreciate also ability to adapt new things quickly and to work in an international and innovative environment. You have good collaboration skills with both internal and external stakeholders.
In addition, you have:
Open mind and readiness to share experience and knowledge with others

Teamwork skills and spirit

Ability to communicate fluently in written and spoken Finnish and English
The following knowledge/experience is an advantage:
SolidWorks 3D experience

Knowledge of pneumatic systems and electrical circuits

Aton engineering system and data management knowledge

Knowledge of hazardous Ex-zones, field devices and safety instrumented systems



We Offer
We offer you an interesting specialist role in a dynamic, global business environment. This is a great opportunity for personal and professional development.
To support you in your role, you will have a thorough introduction to the job and continuous support from a great team of professional colleagues. Naturally, you will have all the benefits and opportunities of a big company.
We believe it all begins with active personal involvement and curiosity. At Metso, you will benefit from a hands-on attitude and willingness to learn by doing. We have an environment that combines result-driven and respectful culture in an exceptional way.
Additional information
The position starts preferably in September 2019.
For additional information, please contact Tapani Markus, Head of Instrumentation Engineering, tel. +358 40 045 7888, calls during: Wed 21 August 14.30-16.00, Thu 22 August 10.00-12.00 or 14.30–16.00.
Please send your CV and application with salary expectation via Metso Careers page as latest by August 26th, 2019.
Metso is a smoke-free workplace in Finland.