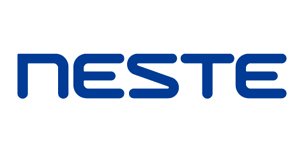 Innovation Manager, Neste Oyj
Porvoo, Itä-Uusimaa
Are you enthusiastic in driving innovation culture and capabilities?

We are looking for an

Innovation Manager

to join our Partnerships & Ecosystems team. This position can be located either in Porvoo or Espoo.

Your part in Neste journey

Partnerships & ecosystems is a growing team in the Neste Innovation function. Our team is responsible for developing R&D&I partnerships and networks, boosting innovation capabilities by external partnerships, setting up innovation ecosystems and developing innovation culture. We contribute to the development of existing businesses as well as identification and development of future growth opportunities for Neste.

In your role, you will be responsible for

Driving and nurturing innovation culture in the corporate
Managing and developing Neste internal innovation process from idea to execution
Updating and developing idea register and related tools together with business units
Facilitating, coordinating and developing of corporate wide innovation network
Ensuring the new ideas will be identified, refined and put into practice together with corporate-wide expert network
Supporting external innovation activities and cooperating with external stakeholders and aligning internal innovation process and external innovations
You will work closely with our experts in the Innovation function and business units as well as with external partners to ensure future competitiveness and growth opportunities for Neste. The position is an excellent vantage point to the different functions at Neste. Our work combines accountability, cooperation, and the desire to develop and renew. Working safely at all times is essential to all of us.

We offer you an interesting and challenging role in the Neste Innovation organization, where you have the opportunity to shape and develop your work as well as your career in a growing and renewing global company.

Keys to success in this role

The best combination of experiences, skills and background is

Master's degree or higher education in technology or science
Minimum 5 years experience in R&D or innovation in industry
Passion for driving innovation culture
Experience and enthusiasm in developing and driving innovation processes
Excellent communication, cooperation, facilitation and social skills
Ability to lead and influence in global matrix organization with cultural awareness, passionate and performance-driven attitude, persistence and commitment
Fluency in English
We also value

Experience in chemical or energy industry
Project management skills and experience
Experience in innovation methods and practices for internal or external innovations
Fluency in Finnish
In accordance, we believe in people who find new ways of doing things – people for whom safety and sustainability are part of their professional skills. Customer mindset is essential to all of us at Neste and we work hard to find the best solutions for our customers. We believe everyone is a leader and share a natural desire for collaboration. If all this, as well as our values on responsibility, cooperation, innovation and excellence resonate with you, you are the talent we are looking for.

Come and do meaningful work in a community that has its eyes set forward!

If you have any questions regarding the process or the position, please get in touch with
Juha Leppävuori, Manager, Partnerships and Ecosystems, +358 50 458 1372
on Friday, Aug 2nd during 1pm - 3pm or on Monday Aug 5th during 2pm - 3:30pm.

Please submit your application by August 11th, 2019.

Please attach your Cover Letter and CV to the application. Due to the summer vacation season in Finland there is an extended application period, hence the applications will be reviewed later in August.
The recruitment process includes interviews and aptitude testing.

The person selected for the position must pass a health examination including a drug test.
A security clearance is obtained for the persons with their consent.

We believe that it is the task of each generation to create a healthier planet for its children. To succeed in this we create responsible choices, everyday – choices that enable people to live a more sustainable life and consume fewer natural resources.

There are roughly 5500 Neste employees in Europe, Asia and North America. We are the world's largest producer of renewable diesel refined from waste and residues, and we are also bringing renewable solutions to the aviation and plastics industries. We are looking for the best professionals in their respective fields – people who have the will to make the world a cleaner place to live.