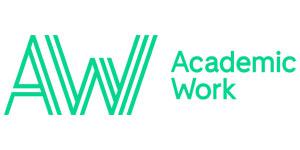 Inbound Sales Lead to Maptionnaire (Helsinki), Academic Work
Helsinki, Uusimaa

Maptionnaire is a map-based survey tool for community management that aims to help people engage with and influence the future of their surroundings. To boost the future growth of the platform, we are looking for an Inbound Sales Lead to join the Maptionnaire team and bring new ideas for developing the inbound sales process. If you have already some experience from inbound sales and are looking forwards to working in a dynamic and international organization with big growth ambitions for the future, this might be the right role for you!

Kuvaus
In this role your main tasks consist of coordinating incoming sales leads and taking care of the inside sales process with each client. In addition to your daily tasks, you are also given the lead in developing further the inbound sales process within Maptionnaire. The role is independent and you will have a high level of autonomy in bringing to life new ideas in how to boost sales and improve sales processes together with colleagues from the sales team.

You are offered

•   A place in in international and dynamic organization
•   A versatile and responsible role description
•   A competitive salary model


Työtehtävät
Your main tasks consist of:

•   Taking care of incoming sales leads and coordinating them within the sales team
•   Client communication regarding the new leads
•   Developing and coordinating the inbound sales process in order to generate more leads and boost sales growth


Etsimämme henkilö on
We are looking for

•   Previous experience from inbound sales and good understanding in developing inbound sales processes
•   A results-oriented and independent way of working
•   An outgoing and cooperative personality
•   Fluent skills in English

Prior experience in sales of SaaS solutions as well as fluent skills in Swedish, French or Finnish are seen as advantage in the role.

Other information

•   Start: As soon as possible
•   Work extent: Permanent recruitment
•   Location: Helsinki
•   Contact information: This recruitment process is conducted by Academic Work. It is a request from Mapita Oy that all questions regarding the position are handled by
Academic Work.

Our selection process is continuous and the advert may close before the recruitment process is completed if we have moved forward to the screening or interview phase.

Infoa asiakkaasta
Maptionnaire is a map-based survey tool which facilitates simple and effective public participation. The online questionnaire editor allows for the independent creation, customization and publishing of survey projects and strives to help city planners make better places for everyone to live in. The company Mapita Oy was founded in 2011 and currently employs eleven professionals from various backgrounds and nationalities.

Kysyttävää? info@academicwork.fi, Ilmoitusnumero: 15047278