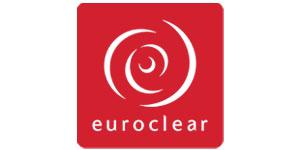 In-house Legal Counsel, Euroclear Finland Oy
Helsinki, Uusimaa
In-house Legal Counsel
Euroclear group is the financial industry's trusted provider of post trade services. At the core, the group provides settlement, safe-keeping and servicing of domestic and cross-border securities for bonds, equities and derivatives to investment funds. Euroclear is a proven, resilient capital market infrastructure committed to delivering risk-mitigation, automation and efficiency at scale for its global client franchise.
The Euroclear group includes Euroclear Bank - which is rated AA+ by Fitch Ratings and AA by Standard & Poor's - as well as Euroclear Belgium, Euroclear Finland, Euroclear France, Euroclear Nederland, Euroclear Sweden and Euroclear UK & Ireland. The Euroclear group settled the equivalent of EUR 837 trillion in securities transactions in 2019, representing 239 million domestic and cross-border transactions and held an average of EUR 30.1 trillion in assets for clients.
Euroclear Finland (Suomen Arvopaperikeskus) is a part of Euroclear Group, the world's largest provider of domestic and cross-border settlement and related services for bond, equity, funds and derivative transactions. As the central securities depository of Finland we play a central role in the Nordic capital market, holding the registers for shares and debt securities and settling all transactions and disposals for those securities. We also provide comprehensive custody and issuer services together with a wide range of general meeting services. In operation since 1992, Euroclear Finland has assets of over 390 billion euros in its custody in 1.7 million customer accounts. Euroclear Finland's turnover was 46,0M€ in 2019. The company employs 100 employees and is located in Helsinki at Kamppi.
For more information about Euroclear, please visit www.euroclear.com

In-house Legal Counsel - Euroclear Finland
We are looking for a legal counsel to further reinforce the Legal and Regulatory Affairs team in Helsinki.
You'll be working closely with our business units to provide support and services to our internal and external clients and stakeholders and work also side by side with Euroclear Finland's other support and control functions.
Your qualifications
You are equipped with excellent, proactive communication and cooperation skills, strong analysis and organisation skills and drive to take initiatives forward and develop as a lawyer.
You are able to work as part of a team and also diligently on your own. Experience from a law firm and/or financial sector working for example in a bank, an investment firm, with funds or payment services as in-house counsel is valued. The key is your ability to learn and take up new and challenging assignments and enable our business with your expert support.
As in-house counsel, you will work closely to help our business functions and operational units with wide variety of their questions, assignments and projects both in Euroclear Finland and within Euroclear Group Legal Division in a fast pace multicultural environment. 
To succeed, you benefit from already gained knowledge of finance sector regulation, in particular corporate and securities law, data and digital services, contract and IT & IP law, corporate governance and/or tax.
You'll have drive and a positive, goal oriented and client first attitude and attention to detail without getting lost in them. Regulation and how to make it work in a demanding business environment is what motivates you to go the extra mile.
Excellent written, presentation and oral skills in Finnish and English are essential and you should ideally have 2-5 years of relevant work experience. A master's degree in Finnish law is a necessity.
Our offer
We offer a place where you get to do something nowhere else in possible, grow and cooperate with experienced and dedicated colleagues as part of Euroclear Finland and Group's Legal Division and in a truly global community with wide variety of assignments to master.
Our office is located in central Helsinki in Kamppi. The standard security clearance according to the Security Clearance act 726/2014 will be conducted for the selected person.
You will report directly to the Chief Administration Officer, Ms Kati Honkajuuri-Kokkonen. 

How to apply
To apply for this position, please send your cover letter and CV in English including salary claim via www.euroclear.com/careers24 March 2021 at the latest. We will review the applications continuously as they arrive.
Contact
For more information please contact Chief Administration Officer Kati Honkajuuri-Kokkonen, +358 50 5646 879, on Tuesday 16 March 2021 16-18:00 or Monday 22 March 2021 17-18:00 or via e-mail kati.honkajuuri-kokkonen(at)euroclear.eu.