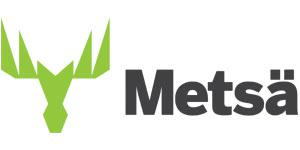 IAM Specialist, Metsä Group
Espoo, Uusimaa
Metsä Group is a forerunner in sustainable bioeconomy utilising renewable wood from sustainably managed northern forests. Metsä Group focuses on wood supply and forest services, wood products, pulp, fresh fibre paperboards and tissue and greaseproof papers. In 2019, Metsä Group's sales totalled EUR 5.5 billion, and it employs approximately 9,300 people. Metsäliitto Cooperative is the parent company of Metsä Group and is owned by approximately 100,000 Finnish forest owners. www.metsagroup.com
Group Services
Group Services employ some 600 specialists in the fields of energy, IT, law, supply, HR, communications, sustainability and finance who support Metsä Group and its Business Areas in the execution of its strategy.
We are looking for a service-oriented and experienced
IAM /IDM SPECIALIST
to join Metsä Group ICT.
Your role in the future Metsä
Metsä Group IT Infrastructure unit is seeking an IAM/IDM Specialist to join to a team of IT professionals in Espoo HQ to develop and deliver Group wide IAM services. Your key role is working with internal stakeholders & service providers to develop, implement and maintain IAM services to Metsä Group businesses.
What do you get to do?
You support activities across whole IAM lifecycle from initial specifications to deployment and maintenance together with our vendors. You work in a close team designing, developing and implementing best fitting IAM solutions and participate in IAM process improvement projects in the Metsä's solution landscape. You assess technical viability of IAM technologies for adding into the IAM portfolio. To succeed you need to understand emerging IAM technologies and trends for Our hybrid era. In your role you support related IAM activities related to IT Continuity Management requirements. Translating technical IAM capabilities using business terminology and supporting in analysis, evaluations and investigations of IAM related topics are also part of your responsibilities. Participating in key projects allows you to ensure that defined IAM standards & controls are built-in.
What do we expect from you?
Expectations on you as IAM specialist are that you have a good knowledge of IAM, PAM, core processes & technologies with a genuine technology interest. You have good communication, teamwork and training skills and ability to enjoy work and contribute with a multicultural team and separate stakeholders. You cooperate well in team and contribute by sharing ideas and knowhow and your background could be a blend of technical and practical with administrational capabilities.
Required skills and abilities
You have work experience in Identity and Access Management Solutions and directories in an international

industry

.

Experience of traditional and modern IAM standards & protocols in hybrid

environments.
Some experience of information security

common standards &

processes.

Understanding of integration basics and data management. SQL skills are an advantage

ITIL competence and minimum of Bachelor's degree in related field of studies
Fluent both in written and spoken Finnish and English
We appreciate deeper knowledge at least in some of these areas: ADDS, AAD, MIM, modern authentication protocols & identity protection, also some knowledge of scripting will be an advantage.
We Offer
We offer a great opportunity to join our group of experts in Metsä Group ICT. Our work in the cutting edge of technology is very much valued in Metsä Group and this particular position, serving our business directly, is of high importance to all our internal stakeholders.
In Metsä Group ICT your work is valued and we take pride in giving our business the best service and solutions to fit Metsä Group's needs. We are all in this together and work towards our common goals. With great team work and a good sense of humor we overcome all obstacles and deliver amazing results.
You get to work in an international, inspiring and dynamic working environment with highly experienced team mates who always support you when needed. We have shared goals to keep our mills running and enable our colleagues in all Metsä's locations worldwide to do their best effort. You get to learn new things by joining us and we offer interesting career paths also inside our company.
Want to hear more? Call us!
Further information of open vacancy from Pertti Vepsäläinen: pertti.vepsalainen@metsagroup.com, +358 400 878950, best available on Monday 30 November from 10:00 am to 11:30 am and 10 December from 1:00 pm to 2:30 pm.
How does the process continue?
Submit your application using the link "Apply". Do it as soon as possible, as we will start processing the applications already during the application period. Include your CV (and also tell us your salary request). The search is open until 13.12.2020.