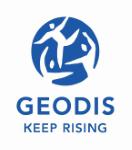 HUOLITSIJA / LIIKENTEENHOITAJA, FREIGHT FORWARDER, ROAD TRANSPORT, Geodis Calberson Finland Oy
Helsinki, Uusimaa 00380
GEODIS is a Supply Chain Operator ranking among the top companies in its field in Europe and the World. GEODIS, which is part of SNCF Logistics, which in turn is a business line of the SNCF Group, is the number one Transport and Logistics operator in France and ranked number four in Europe. The international reach includes a direct presence in 67 countries and a global network spanning over 120 countries. Why join us ? Transport and Logistics form a key sector in the world economy. As a major international player on this sector, GEODIS is geared to full satisfaction of all stakeholders, starting with its workforce, more than 39500 men and women worldwide who share the same values of commitment, innovation, trust, solidarity and passion that form the pillars of GEODIS corporate strategy.  
We are looking for a Russian-speaking FREIGHT FORWARDER.
Position based in our Helsinki office.
Your tasks:
You optimize the chartering margin and are responsible for customer satisfaction, loyalty and development through the offering of a quality service (searching for solutions presenting the best quality / price ratio while respecting the deadlines set, keeping good relations with customers and suppliers ...).
Relationship with suppliers:
You select the right subcontractors to perform the services and provide them with the necessary instructions.
You negotiate with subcontractors for a competitive price when purchasing services.
In accordance with the regulations, you arrange the collection, routing and distribution operations while ensuring that they run smoothly (compliance with quality and safety rules, compliance with customer requirements).
You follow the market evolution in order to buy the best services at the best price.
Customer relationship:
You receive requests from customers,
You analyze the customer's need, the feasibility of the project,
You make a proposal to the client (rates / deadlines)
You inform them of the progress of the services,
You offer alternative solutions to customers in case of difficulties.
You maintain the customer relationship through telephone contacts in order to maintain and develop the portfolio.
Monitoring of services:
You input the operations in our TMS according to the processes in place and keep the information up-to-date.
Quality:
You monitor the performance of services and manage incidents occurring during their progress.
You check the compliance of files in the system (price and costs and all details.)
Candidate profile
You have at least 5 years of experience in a similar position in the transportation sector, and are able to prepare price offers to customers (LTL & FTL).
You have a sense of customer relations.
Your autonomy, availability and responsiveness will be assets in the exercise of this position. You are a team player.
You speak and write in Russian and English languages, and ideally are able to work in Finnish language too.
Computer literate including Excel, Powerpoint and Word.
A CV and cover letter explaining your interest in the position, and indicating your salary requirements should be sent until the 28.02.20 to Mr Frederic JANIK - frederic.janik@geodis.com.