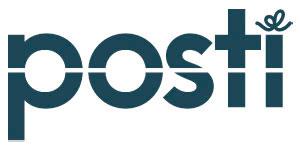 HR Transformation Director, Posti Oy
Helsinki, Uusimaa
Everyone in Finland knows Posti but no so many people really know what Posti is all about. We have a history of nearly 400 years and we play an important role in making everyday life smoother. Posti is much more than just a service company and our portfolio is wider than you can even imagine. Explore!



Welcome to Finland's leading transport and logistics company. Our mission is to make sure that for our customers everyday life and trading are smooth. There are 21,000 of us, and we work in e-commerce, logistics, freight and postal services in a total of eight countries. Thanks to our diverse service network, which is also the most extensive in Finland, we are present wherever our customers need us.

Are you an experienced HR transformation professional with a can-do attitude? Are you passionate about engaging others in change agendas and bringing them along on the journey? You are known as a business-minded HR professional with toolbox full of tools to transform expectations into action. However, your determined way of working doesn't mean that you wouldn't respect different opinions, and the power of dialog is self-evident to you.

Would you be our new

HR Transformation Director

with a collaborative, coaching and engaging working style?

This is what we are looking for:
You feel that the slogan "no customer loves a company before its employees love it first" could be invented by you.

You are passionate about helping businesses in their everyday life but also about improving employee experience at all levels of the organization, so it's natural for you to be active in order to get familiar with people and their jobs.

You have a strong background in demanding HR positions and deep understanding of how HR creates value to businesses every day.

You have, during your career, gained a great deal of experience in complex transformation programs and processes combined with understanding and knowledge of implementation methods.

You have the ability to lead demanding transformation projects as well as handle pressured situations.

Your strategic understanding does not prevent you to proactively roll up your sleeves when needed.

You have good negotiation and collaboration skills but also the ability to work independently is in your DNA.

You are curious to learn.

You can easily work both in Finnish and English, both written and spoken.
Together and in close co-operation with your colleagues you will be responsible for planning, designing and implementing HR's transformation journey to the next level. You will be working closely together with the HR Leadership team, HR Specialists, business representatives, employees, and employee representatives. Thanks to the successfully implemented transformation process, Posti's HR function will be operating even more efficiently and business-orientated than before, and the employee experience further improves in every corner of the company. The transformation process will also ensure continuous improvement of HR.
You will be a member of the HR Leadership team. It is important that you can step in and show your expertise in HR topics with a broad view. We are looking for someone with an open mind, the ability to take initiative, share their views and challenge opinions respectfully. You have at least 5 years' experience in the field of HR and have a supporting educational background, preferably a Master 's degree. In your role, you will support and report to the Head of HR and work closely with Posti Leadership and HR Leadership Teams as well as with Posti businesses.
This role will come with the opportunities for professional development in a fast-paced working environment characterized by strong commitment to change management and future orientation. You will get to work with ambitious projects and talented colleagues who appreciate your work and input. At Posti, you can enjoy the diverse possibilities that a large and rejuvenating company can offer. We also support mobility and cultural pursuits by providing employees Eazybreak's cultural, sports and commuting benefits.
Is this your next career move? Send your application (cover letter and CV) including your salary request by 12.4.2021 at Posti's recruiting system Workday. For further information, please contact Timo Koskinen, Senior Vice President Human Resources, mobile +358 40 8620077 or by email timo.koskinen@posti.com.

https://posti.wd3.myworkdayjobs.com/external/job/Helsinki/HR-Transformation-Director_R782