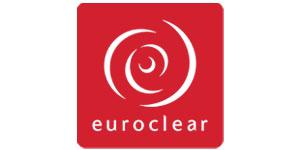 HR Assistant, Euroclear Finland Oy
Helsinki, Uusimaa
HR Assistant

Euroclear group is the financial industry's trusted provider of post trade services. At the core, the group provides settlement, safe-keeping and servicing of domestic and cross-border securities for bonds, equities and derivatives to investment funds. Euroclear is a proven, resilient capital market infrastructure committed to delivering risk-mitigation, automation and efficiency at scale for its global client franchise.

The Euroclear group includes Euroclear Bank - which is rated AA+ by Fitch Ratings and AA by Standard & Poor's - as well as Euroclear Belgium, Euroclear Finland, Euroclear France, Euroclear Nederland, Euroclear Sweden and Euroclear UK & Ireland. The Euroclear group settled the equivalent of EUR 837 trillion in securities transactions in 2019, representing 239 million domestic and cross-border transactions and held an average of EUR 30.1 trillion in assets for clients.

Euroclear Finland (Suomen Arvopaperikeskus) is a part of Euroclear Group, the world's largest provider of domestic and cross-border settlement and related services for bond, equity, funds and derivative transactions. As the central securities depository of Finland we play a central role in the Nordic capital market, holding the registers for shares and debt securities and settling all transactions and disposals for those securities. We also provide comprehensive custody and issuer services together with a wide range of general meeting services. In operation since 1992, Euroclear Finland has assets of over 390 billion euros in its custody in 1.7 million customer accounts. Euroclear Finland's turnover was 46,0M€ in 2019. The company employs 100 employees and is located in Helsinki at Kamppi.

For more information about Euroclear, please visit www.euroclear.com


 

HR Assistant

We are strengthening our HR function in Helsinki and would like to warmly welcome a new HR Assistant to our team. As a key part of the Finnish financial market infrastructure, our organization is very committed to providing reliable, high quality and technologically advanced services to our clients.

This is a permanent position we are looking to fill as soon as a suitable candidate has been found.

Your qualifications

In this position, you are responsible for various HRM tasks in the employment life cycle. This includes e.g. documentation, updating HR data, HR reporting, communication with external payroll provider, assisting in recruitment and offering daily HR support to our colleagues and managers. While the focus of the tasks is in HRM, based on your previous experience and interest, there are possibilities to participate in HRD projects as well.

You have a suitable educational background (e.g. in business) and at least 1-2 years of experience in HR. Work history in HRM in particular and/or payroll knowledge is a clear asset and you also benefit from experience from a tightly regulated industry. In a multicultural environment, you need good communication skills both in Finnish and in English.

You are equipped with an organized way of working, attention to detail and good team working skills. We hope you share our keen interest towards HR and eagerness to develop your skills further.



Our offer

We offer you a possibility to grow as an HR professional with experienced and dedicated colleagues in an international environment. Our benefits include e.g. lunch and sport / culture benefits as well additional health insurance.

Our office is located in central Helsinki in Kamppi. A credit check and drug testing will be conducted for the selected person.

How to apply

To apply for this position, please send your cover letter and CV including salary request via www.euroclear.com/careers 23 April 2021 at the latest. We will review the applications continuously as they arrive and the position will be filled when a suitable candidate has been found.

Contact

For more information please contact HR Manager Outi Lampinen +358 40 708 4682, on Friday 9 April 2021 at 9-10 or Tuesday 13 April 2021 at 9-10 or via e-mail outi.lampinen(at)euroclear.eu.