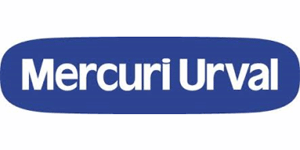 HEAD OF NEW BUSINESS DEVELOPMENT, Marimekko Oy / co Mercuri Urval
Helsinki, Uusimaa
HEAD OF NEW BUSINESS DEVELOPMENT
to support the company's accelerated profitable growth strategy.
Marimekko is looking for a passionate, strategic-analytically geared and results oriented Head of New Business Development to join the company's Business Development team.
Responsibilities and tasks
In the role, you are responsible for leading the conceptualization, piloting and implementation of new digital-enabled business models and services, for example in the areas of circular economy and personalization. This position offers you an opportunity to drive and track the progress of the company's ambitious sustainability roadmap.

Equally, you are in charge of identifying new geographical markets attractive to Marimekko, in particular in Asia, and crafting the related go-to market strategies including the operational models. You may also participate in other key development projects of the company.

You report to Marimekko's Business Development Director who is a member of the company's Management Board, and work strongly together especially with the Chief Sales Officer, Chief Digital Officer and CEO of Marimekko. The position is principally based at Marimekko headquaters in Helsinki.
 
Qualifications
In order to succeed in the role, you 
have at least 7 years of experience in management consulting focusing on omnichannel retail and retail business model transformation AND/OR in retail or digital commerce, where you have been in charge of leading initiatives on new business models, services and expansion in an international context. Experience in both in-house and consultancy positions is an advantage
are familiar with the omnichannel retail dynamics and operational models preferably from Asia (any Asia experience is a huge plus!)
are genuinely passionate about sustainability and understand in deep sustainability enhancing business models and services in the fashion and design industry context
are interested in the fashion and design industry. Experience in the industry is an advantage in this position
are a good mix of left and right brain - the role requires high caliber strategic-analytical skills paired with a creative approach that looks outside the box
have an entrepreneurial mindset and do not hesitate to put your hands in the sand, when needed
are first and foremost a team player. You have strong interpersonal and cross-cultural skills and natural ability to influence people positively and get everyone onboard 
have strong business acumen and strive for results and winning together
have a Master's in business/economics or equivalent degree
are fluent in English
The Head of New Business Development is a dream role for someone who beats for driving transformation and significant growth from new opportunities together with the diverse, passionate Marimekko team! 

This role is all about creating real impact. Please send your CV and application letter in English with salary request no later than 01.03.2020 at www.mercuriurval.fi (reference FI-14971). For further information, please contact Mercuri Urval's Consultant Tarja Oinonen, tel. +358 50 531 4864.
Marimekko is a Finnish lifestyle design company renowned for its original prints and colours. The company's product portfolio includes high-quality clothing, bags and accessories as well as home décor items ranging from textiles to tableware. When Marimekko was founded in 1951, its unparalleled printed fabrics gave it a strong and unique identity. Marimekko products are sold in about 40 countries.
In 2019, brand sales of the products worldwide amounted to EUR 251 million and the company's net sales were EUR 125 million. Roughly 150 Marimekko stores serve customers around the globe. The key markets are Northern Europe, North America and the Asia-Pacific region. The Group employs about 450 people. The company's share is quoted on Nasdaq Helsinki Ltd. 
Learn more about the company and visit: marimekko.com I facebook I twitter I instagram