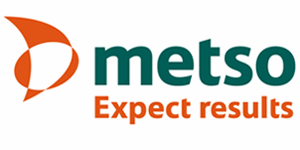 Head of Control Solutions, Metso
Tampere, Pirkanmaa
It all begins with active personal involvement – curiosity. Why can't things be done differently, better or maybe simpler? Over the years, curiosity builds knowledge.

We utilize knowledge and hands-on attitude to make the big difference to our customers. Be part of a friendly and professional team in a global workplace. With us, you will be working with world-leading process industry solutions in a result-driven and respectful culture.

Job posting end date:08/25/2019

Job Description

Metso is looking for a Head of Control Solutions to lead its process control business.

Metso Performance Solutions provide sustained performance improvement to our customers in the mining industry. Control Solutions as part of Metso Performance Solutions cover process automation, instrumentation design, process control engineering and control performance services, Advanced Process Control and Real Time Optimization.

This role provides technical and business leadership for Control Solutions. The position manages the Control Solutions business, including offering, financial performance, product management, sales support and global resource allocation.

Key Responsibilities

As a Head of Control Solutions, you will hold profit and loss responsibility of Control Solutions portion of Performance Solutions business. You will manage product pricing, business volumes, and manage and develop relevant business processes. You will develop control product and services portfolio, identify technology and methodology development requirements for Control Solutions, develop related business plans and maintain development roadmaps.

In this role you will also manage and develop resources required in the global team for Control Solutions, and in matrix with market area organizations, collect market needs, customer feedback, and reference material from customer deliveries and service. You will provide expertise effectively in multi-project environment and perform other duties typical to this position.

This is a new role and you could be located in any Metso main location. This role requires travelling a maximum of 30% of your time.

To Succeed

To succeed in this role, you should already have strong leadership experience, a proven track record of leading people and business and leading change in a global business environment. You are familiar with mining and minerals manufacturing processes. You have experience in performance based business and remote services digitalization.

You also have an ability to organize, prioritize and manage several projects simultaneously. You are strong in networking and interacting with a wide range of people with different backgrounds. You have the ability to develop people, products and solutions to meet future requirements.

You should have a BSc or MSc Degree in Control Engineering, or equivalent. You have fluent English skills, other language skills beneficial.

We Offer

We offer you an interesting and challenging leadership position in a global business environment. As this is a new position, you will have an excellent opportunity to use your skills and experience to build and develop something new. Naturally, you will have all the support and benefit of a big global company.

We believe it all begins with active personal involvement and curiosity. At Metso, you will benefit from a hands-on attitude and willingness to learn by doing. We have an environment that combines result-driven and respectful culture in an exceptional way.

Additional information

For additional information please contact Johanna Newcomb, Vice President, Performance Solutions on July 15 OR August 9 between 13:00-16:00 (GMT +3:00), tel: +358 50 317 0366.

Please send your resume and application with your salary expectation via Metso Careers page no later than August 25th, 2019.

Metso is a smoke-free workplace in Finland.