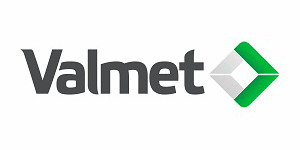 Global HSE Manager, Valmet
Tampere, Pirkanmaa
Are you an experienced HSE professional who want to work in global environment?
We are looking for a Global HSE Manager to Valmet's Automation business line to support our business line's needs. Your main responsibility is to ensure we have the correct procedures and safeguards in place to get our employees and other stakeholders home safe and sound at the end of the day. You will lead the organization on our journey to zero accidents by enhancing a positive safety culture, proactively developing our way of working and getting people to embrace an HSE mindset.
You will work closely with our business line management team, heads of business functions and the network of HSE professionals across Valmet. You will be a member of the Valmet HSE Leadership team and manage the Automation HSE team.
Your responsibilities will include:
Work with Automation business line management to develop and lead the implementation of global HSE strategy, targets and initiatives within the business line

Participate in the development of global HSE concepts and initiatives as a part of Valmet HSE leadership team and take the ownership of implementing them in Automation.

Secure embedding of HSE objectives in R&D and product development in Automation

Support key supplier HSE development and sustainable supply chain initiatives

Support sales, project, site and procurement managers in HSE related issues

Coordinate, deliver and follow-up HSE trainings
In our experience candidates with following skills have succeeded in this role:
Experience in working with HSE issues in projects or processes and with products  

Knowledge of ISO 14001 and ISO 45001 standards as well as HSE legislation

Understanding of safety requirements in automation, pulp and paper, energy, marine or other relevant industries

Good networking and negotiating skills, ability to influence people in international matrix organization 

Fluency in spoken and written English and Finnish is a must

Willingness to travel to some extent (when it is possible again)

Relevant educational background, e.g. Bachelor or Master level degree in relevant field

Line manager experience is seen as beneficial
What we offer?
We offer you a truly global working environment where HSE is an instrumental role in supporting the business, and a great opportunity to influence on how things are done. You will have the opportunity to continue leading our journey towards zero harm and work in an environment strongly committed to ensuring safety every day. The position is based in Tampere, Finland.
Do you want to know more?
Please contact to Arto Huuskonen, Senior Manager HSE, Quality and LEAP (+358 50 5956 571), available on February 25th 2-4pm or March 3rd 10-12am East European Time.
About the recruitment process: If this sounds like the right place for you, please submit your application latest on Sunday, 14th of March.  We will send video interview questions for candidates meeting the key criteria and naturally contact all candidates during the process. After video screening and online assessment, the virtual or face-to-face interviews will take place in.
When everything works together
Valmet is where the best talent from a wide variety of backgrounds comes together. With 13,000 professionals around the world, we are the leading global developer and supplier of technologies, automation and services for the pulp, paper and energy industries. Our commitment to moving our customers' performance forward requires creativity, technological innovations, service know-how - and above all, teamwork.