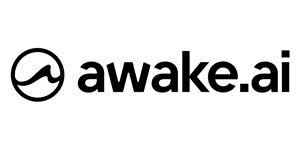 Frontend / Full-stack Developer, Awake.AI
Helsinki, Uusimaa
As a Frontend / Full-stack developer, you will be working within our Agile teams to design and develop our web and mobile applications and services. You work with API's, containers and microservices by utilizing modern methods and cloud-based services. Your passion is to make good quality software, so you test and document what you are doing. Work includes active communication with our national and international customers to understand their challenges and providing the best services and products for them.

What we expect:
A good team and a good team spirit are very important values for us. You are a social- and open-minded person, and you accept challenges through positivity. You get along with different kinds of people and you can also listen to the thoughts of others. We develop completely new services and technical solutions, sometimes without ready-made processes. So, you want to learn new things and take active steps to resolve open issues when you encounter them. You are a self-directed team player who would like to help others when they need help. We operate in an international environment, so we expect fluent verbal and written English skills.


Excellent skills to write clear and maintainable Frontend and/or Full-stack software in highly demanding environment
Experience in agile development (Scrum, Kanban)
Understanding the value of unit & integration tests and are accustomed to writing them
You have the appropriate degree for the job.
Very good knowledge and experience of the following technologies:
Web and Mobile (Android / iOS) application development
TypeScript, Node.js, React, React Native
REST API's
Git, Docker, Microservices
In addition, you also have knowledge of these technologies:
Kotlin, PostgreSQL DB, Kafka, Cloud services (like AWS, Google)
You will get extra points if you have:
Eye for visually beautiful user interfaces and design
Experience of functional programming
Why is Awake.AI the best workplace for you?
Company: We are a young start-up where things happen fast without bureaucracy. Everybody works in teams with good, equal and open spirit. Here you can make decisions and make a difference in company matters.
Motivation: If you want to wake up every morning feeling excited to develop new solutions that really matter in the world, Awake.AI is the best place for that.
Why now: Digital transformation wave is just starting in maritime logistics. Awake.AI is well positioned to lead this journey and you have a key role in it.
Internationality: You will have an opportunity to develop the solutions with our international customers and partners.
Benefits: We can offer competitive benefits that are also developing continuously. We want to enable continuous learning for all employees. You can work remotely when needed and choose your own tools.
Be part of the dream team: We have the best team of experts in this industry and easygoing atmosphere at our offices. Our passionate experts have a very long experience from software development and maritime so you will learn many new things being part of it.

If you have any questions regarding this, feel free to contact Simo Salminen, VP of Product, +358 451321530.

Competitive salary and very good benefits