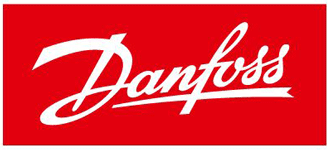 FPGA Engineer, Danfoss Drives
Vaasa, Österbotten
Job Description
Danfoss Drives is currently looking for a FPGA Engineer with strong technical background and great technical skills to join our world class FPGA development team. We specify and develop digital electronics for Danfoss Drives products for customers worldwide. Your new work environment is characterized by an informal atmosphere where we help each other regardless of our areas of specialization. This position is located in Vaasa.

If you take the challenge as our new FPGA Engineer, you will be responsible for designing, implementing and verifying digital electronics for the platform of future frequency converters of Danfoss Drives. You will cooperate and support other FPGA Designers by your experience and competence. You actively participate in planning of the work of the development team.

What we are looking for:

M. Sc. or B.Sc. in Electronics Engineering, Embedded Software or similar area
Proven work experience in FPGA / CPLD design (preferably for embedded devices)
Strong know-how of RTL design in VHDL language, Verilog is an advantage
Strong know-how of verification design in VHDL language, SystemVerilog would be good addition
Fluent in English, both verbal written
We also appreciate if you are familiar with Static Timing Analysis, TCL, Python, Simulink or architecture of SoC FPGAs. What we see as an advantage is that if you have experience of software development (C/C++). Technical background in AC drives and related technologies helps you to get started but is not a necessity.

On a more personal level, you are innovative and service-minded. You have a strong will to win and challenge for improvement. You have good communication skills and ability to collaborate in a global organization. You are a strong team player and self-steering mindset.

For further information about this position, please contact: Panu Alho, Manager, Software & FPGA Engineering, tel. +358 40 8371 422.

Please apply at your earliest convenience. We do not have an application deadline but accept applications as long as the job is posted. The position will be closed down once we have found the right candidate.

We are Engineering Tomorrow
The world faces growing populations, booming urbanization and rapid climate change. At Danfoss, we engineer ready-to-use solutions to these challenges. We build energy-efficient solutions that reduce food loss and make cities cleaner – using digital technology to make systems smarter and more connected – and we engineer innovative new ways to save energy and transition to clean energy for the good of our climate.

Join Danfoss
Danfoss gives you unique opportunities to put your skills to good use, make an impact and shape an exciting career. We encourage employees to take charge, do extraordinary things and run the business like it was their own. Danfoss is respected around the world for its innovative, high-quality technologies and solutions. You will learn a lot by working with the experts who develop them. Join Danfoss to be part of a world-class team of over 27,000 people in 56 countries that engineer tomorrow and build a better future.

Please watch how Danfoss is engineering tomorrow

Danfoss is an EO employer and VEVRAA Federal Contractor. All qualified applicants will receive consideration for employment without regard to race, color, religion, sex, national origin, age, disability, veteran status, or other protected category.