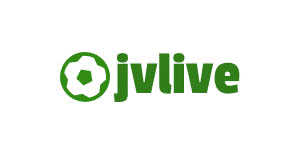 Football data journalist, Rovaniemi (summer job), JV live
Rovaniemi, Lappi
Football data journalists


We are looking for entrepreneur minded data journalists for the ongoing football season in several locations around the country. These data journalists attend their local matches and report key statistics such as goals, corner kicks, cards etc. from the venues in real time using their mobile phone or tablet. To succeed in this role you should:


* have attention to detail and be able to work independently
* be able to communicate in English (written and spoken), Finnish or Swedish skills (depending on the location) are a plus but not at all required
* have at least basic knowledge of the sport (rules, teams and such)
* live within 100 km distance from your nearest team(s) and have adequate means of transportation to and from the venues
* be at least 18 years of age.

We are offering:


* 50 euros per covered match plus full compensation for transportation and ticket expenses
* full support to guide you through a brief but throughout training period where your knowledge of the sport and understanding of our coverage standards will be tested before you are allowed in actual matches
* a flexible freelance contract where you apply to matches which would fit in your schedule.
Our main focus points at the moment are teams based in Rovaniemi but other suitable clubs playing their football in other regions could also be considered on request.

As most matches will be played on midweek evenings and during weekends this job is perfect for students and part-time workers but even job seekers currently receiving unemployment benefits could cover a few matches per month without getting cuts.

How to apply:

* Send a formal application (in Finnish or English) to jvlive@gmx.com with a subject line: Football data journalist (insert your city here)
* at least state your name, location, date of birth, nearby team(s), a rough estimate on how many matches you would be willing to attend on a weekly or monthly basis and your preferred means of transport.