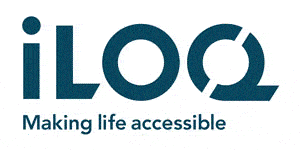 Financial Accountant, iLOQ Oy
Oulu, Pohjois-Pohjanmaa
Do you want to be a part of the smart and modern locking industry? Would you like to share the passion to make things happen and join a team of innovators who are helping make the world a safer and yet more accessible place? Then You should join our team as Financial Accountant in Oulu. Your primary responsibilities will consist of Cash management, VAT claims, Intrastat reporting, bookkeeping, sales and purchase ledgers.
This is an opportunity for you to join a fast growing industry leading organization. When you come to work at iLOQ, you don't just join a Company, you join a family – one great team devoted to making the life more accessible. We offer you a unique and highly rewarding culture and industry-leading benefits.
We are looking for an experienced Financial Accountant with:
BSc or MSc degree in Accounting, Finance or relevant field
Five or more years of experience in accounting tasks
Good with numbers and figures and an analytical acumen
Capability to use Advanced MS Excel in advanced level
Solid knowledge of accounting regulations and ability to interpret them and act accordingly
Excellent co-operation skills
Fluent Finnish and good English skills
Development oriented mindset
As an advantage:
Experience in International business and subsidiary group structure
Experience in Private Equity companies, preferred experience in IPO processes
Knowledge of project calculation
We are also looking for heart, personality and character. You are proactive and sufficiently hands on. You are able to think strategically and future oriented, while understanding the requirements of modern business and its opportunities for digitalization and scalable business. You also have sharp commercial acumen that helps you manage financial data and understands its business implications.
Please send us your application with salary request as soon as possible, latest on the 7th of June 2020 to careers@iloq.com. For further information please contact Head of Finance Sirpa Sallanko +358 40 3170 225 on 1st to 5th of June.
iLOQ is a rapidly growing Finnish company that is leading the technological revolution in the digital locking industry. iLOQ transforms mechanical locks into digital and mobile access management. iLOQ solutions are based on technologies developed and patented by the company, enabling electronic and mobile locking without batteries or cables. iLOQ replaces mechanical and electromechanical locking systems with environmentally friendly solutions that solve the problems of lost or copied keys, reduce lock maintenance and minimize lifecycle costs.
iLOQ has it´s own Marketing, R&D, logistics and testing in Finland and own Sales branches in Nordic countries and Continental Europe. iLOQ has sales organization in eight country subsidiaries and international partner network of almost 1000 lock smiths and distributors. iLOQ has developed a digital sales platform with export to more than 20 countries. All iLOQ´s Products are assembled tested and distributed globally from Oulu.