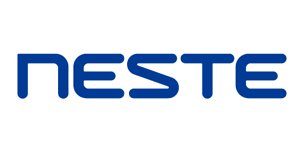 Finance Business Partner, Renewable Aviation, Neste Oyj
Espoo, Uusimaa
Are you ready to take off?
We are looking for a hardworking team player with ability to understand the big picture, i.e. Finance Business Partner to join our Renewable Aviation Business Finance team in Espoo.
Your part in Neste's journey
It is a great time to join us!
We offer you a unique chance to join our journey in creating the next wave of global renewable growth. You will have an opportunity to develop yourself by learning the business of Renewable Aviation. You will get to work with the fascinating world of Aviation, and you will be working closely with colleagues globally and in Finland.
We in Business Finance are on the pulse of the business. Therefore, your main task is to create value by providing and improving financial analysis relating to Renewable Aviation business unit. Our focus is to take an advantage of new solutions available and serve the business with insights for future value creation.
In your role, you will
Participate in Renewable Aviation business unit management reporting
Act as a trusted Finance Partner for the sales organization
Measure and analyze sales performance
Prepare data-backed, visual KPI reporting for performance management and ensure the correctness of the source data
Enhance our reporting solutions and materials
Develop Renewable Aviation financial reporting globally
Ensure cost controlling by providing rigid follow-up
You will be working in Neste Business Finance function together with other top talents. You work in close cooperation with your colleagues globally within finance and business. You will have a chance to solve major challenges and complex tasks, but at the same time be part of the organization where working is also fun. This position is new and will report to Senior Finance Business Partner, Renewable Aviation in Finland.
Keys to success in this role

To be successful in the role, you need to have a curious mind and ability to maneuver in a fast-changing environment. You also need to be humble enough to learn the basics of the business. You are active and take the initiative to cooperate with your colleagues worldwide. You dig deep in your analysis from which you derive relevant insights. You have a hands-on approach to work and are not afraid of details.
Additionally, we expect you to have:
At least 5 years' work experience from business controlling or management accounting
Good interpersonal and team-working skills
Hardworking and eager can-do attitude
Flexibility in working times and ability to work under pressure
Applicable education e.g. Master's degree in accounting, finance or engineering
Excellent skills in Excel and other Office applications, as well as Google tools
Ability to acquire advanced skills in our most common tools (SAP, Hyperion, Salesforce, PowerBI)
Fluent written and spoken English
In accordance, we believe in people who find new ways of doing things – people for whom safety and sustainability are part of their professional skills. Customer mindset is essential to all of us at Neste and we work hard to find the best solutions for our customers. We believe everyone is a leader and share a natural desire for collaboration. If all this, as well as our values "We care, We have courage and We cooperate" resonate with you, you are the talent we are looking for.
Come and do meaningful work in a community that has its eyes set forward!

If you have any questions regarding the process or the position, please get in touch with the Senior Business Partner, Renewable Aviation Noora Holappa, +358 50 458 4975 on Thursday 25.2. during 9-10 or on Wednesday 3.3. during 11-12.
Please submit your application by March 7th, 2021.

The recruitment process includes interviews and aptitude testing.
The person selected for the position must pass a health examination including a drug test. A security clearance is obtained for the persons with their consent.

We believe that it is the task of each generation to create a healthier planet for its children. To succeed in this we create responsible choices, everyday – choices that enable people to live a more sustainable life and consume fewer natural resources.
There are about 4400 Neste employees in Europe, Asia and North America. We are the world's largest producer of renewable diesel refined from waste and residues, and we are also bringing renewable solutions to the aviation and plastics industries. We are looking for the best professionals in their respective fields – people who have the will to make the world a cleaner place to live.