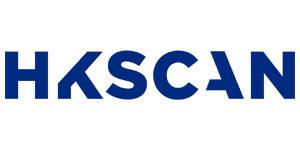 Export Logistics and Customer Service Coordinator, HKScan Finland Oy
Turku
A Taste of Who We Are:
We serve the world's most demanding fork. That means creating tastier lives for our customers, both today and tomorrow, while ensuring sustainability, quality and social responsibility in alignment with our Nordic heritage.
As a member of our family of over 7000 employees from diverse backgrounds, you are supported by inspiration, leadership and care to help bring this vision to life. We believe providing professional opportunities and development, encouraging innovation and enabling collaboration throughout the organization contributes to a rewarding and evolving working environment.
We lead the way in ensuring positive social and environmental impact. Our value chain extending from farm to fork, offers an extensive variety of professional opportunities, from ethical animal sourcing to innovative consumer marketing. With focus on the advancement, safety and health of our people, we empower you to fulfill the growing needs of the world's most demanding fork.
The Role:
As an Export Logistics and Customer Service Coordinator, you are responsible for order handling, logistics arrangements and customer service for your respective market areas. You will focus on Chinese market, and will be working in close collaboration with sales, demand planning and customers to ensure positive customer satisfaction and flawless deliveries.
Your key main responsibilities:
 Customer service, order and logistics management especially regarding sales to China, from receiving of an order up to delivery of the goods at the customer
 Manage the needed export documentation for logistics
 Agree transportation and other logistics services with respective service providers
 Collaboration with finance department regarding credits and payments
Reporting:
You will report to Mr Lauri Alanne, Head of Deliveries, Logistics and Customer Service, and you will be based in Turku premises. Position is temporary until 31.8.2020
What we expect from you:
 Preferably education of Bachelor of Science; in Logistics, International Business management or other applicable education
 Fluent spoken and written English and Mandarin Chinese, other languages e.g. Finnish are a benefit
 Preferable experience in operating demand & supply planning process / delivery process within a global organization.
 Customer service mindset, willingness to run the extra mile for the customer
 Excellent interaction and team working skills
 Ability to efficiently operate under pressure, solve complex problems within limited time
 Good IT skills, experience from ERP systems (e.g. SAP) and supporting tools (Microsoft Office)
What you can expect from us:
We offer you a challenging position in changing environment and possibilities to be a part of a team to build demand driven export business at HKScan. You will work within an international company and have opportunity to develop your knowledge and skills in fast moving food industry.
Please note, that we expect from the selected person an approved health check, which may include a drug test.
More information
We will start processing applications during application period
Contact Person for this role: Lauri Alanne, Tel. +358504141996 Service
Contact period: 5.9 between 9 -10.00 and 14-15, 10.9 between 9 -10.00
Visit our website: www.hkscan.com
HR:
If you have any questions regarding the recruitment process, please contact:
Tarja Laine, HR Manager +358 40 867 4440 or tarja.laine@hkscan.com
Please submit your application and CV with your salary request by 15.9.2019
https://www.hkscan.com/en/careers/Open-Positions