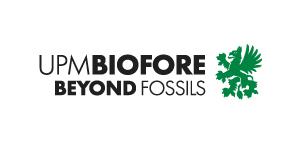 Expert/Senior Expert, Financial & Tax Reporting, UPM
Tampere, Pirkanmaa
Are you looking to join a dynamic, innovation-driven, international company, building a better future for us all? UPM leads the forest based bioindustry into a sustainable, innovation-driven, and exciting future. The competence, integrity and drive of our people make us unique. We live by our values – trust and be trusted, achieve together, renew with courage.
We are now looking for an Expert / Senior Expert, Financial & Tax Reporting to a permanent position in our Financial Control team in Finance Operations in Tampere or Helsinki.
UPM Financial Operations is a customer service oriented global function providing financial expertise for all UPM businesses and functions. We as a team drive to be operationally efficient, performing on a high level to give our very best to our both internal and external customers and stakeholders. In order to support our future growth we are now looking for new talents to make our organization even more professional, versatile, collaborative and vibrant - ready to take in new challenges!
Read more about the team: https://bit.ly/2WsJ3ji
What you'll do
You will be part of a team developing and ensuring the compliance and process efficiency in the area of Financial and Tax reporting in UPM. You will support and coach Finance teams internally and lead relationships with some of the key external stakeholders in the area. You play an important role in developing our reporting process by prioritized initiatives and participate in systems and tools renewal projects.

Who you are
You are a self-directed and collaborative finance professional with a solution-oriented mindset. Your analytical skills and prioritizing capabilities contribute to the success of the whole team. The person we are looking for is intrigued to understand connections between underlying data, financial accounting process and financial reporting. You are keen to work with continuous improvement of financial data usage and processes together with our stakeholders.
You have at least a Bachelor's (expert) / Master's (senior expert) degree in finance, preferably in accounting or administration
You have gained 3-5 years (expert) / 5 years (senior expert) of relevant work experience in accounting, financial reporting and/or taxation
You have solid understanding of financial accounting, both IFRS / FAS and business tax processes
You have excellent analytical and IT skills. Knowledge of SAP (R/3 or S/4), HFM, PowerBi, Lavastorm, data360 etc. are a major benefit
You have strong influencing and people management skills
You are capable of change management 
You are fluent in Finnish and English
This is what we offer for you
Meaningful job: We are proud of what we do. Our work highlights the expertise of our personnel, the high quality of our products and the company's values.
Inspired and motivated teams: We have highly skilled workforce. We are a multifaceted, international organisation that works as a team to achieve our shared objectives.
Development opportunities: With us you can build up your expertise. We provide opportunities to support your development throughout every stage of your career.
Responsibility for people and environment: Our ethical principles embrace people as well as the environment. We are always striving to build a more sustainable future.
Additional information
For further information please contact Katariina Korjus at katariina.korjus@upm.com or via phone +358204148118.
Please apply via the apply button and attach your CV and cover letter by 16.8.2020.
For support with submitting your application, please contact HR Service Center at contacthr@upm.com or +358204146600.
A security background check may be performed for those selected to UPM positions, in accordance with the company recruitment guidelines and the Security Clearance Act 726/2014.
UPM is a non-smoking workplace in Finland.