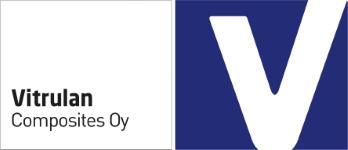 Experienced Accountant, Vitrulan Composites Oy
Mikkeli, Etelä-Savo 50100

EXPERIENCED ACCOUNTANT
We are looking for an experienced Accountant to join our Mikkeli plant finance team and to have a overall responsibility for General Ledger processing, period-end closing and adjustment procedures and financial reporting (statutory and IFRS) for Vitrulan Composites Oy.
Main tasks and responsibilities
You have overall responsibility of the Balance Sheet and P&L of Vitrulan Composites Oy. You have responsibility for the accounts payable and account receivables. You will ensure timely posting and processing of transactions. You will take part of monthly closing by reconciliation of accounts.
You will give general financial support to the organization. One of your main tasks is to identify improvement opportunities within all areas of responsibility and support overall finance projects. You will do VAT reporting, be responsible for annual report and income tax calculation.
Ideally you have
We expect you to be business-minded and proactive with hands-on attitude and positive approach. You have good finance and accounting knowledge as well as knowledge of IFRS accounting and taxation. Your good practical knowledge of MS Office tools, SAP and HFM knowledge is an asset. You can see solutions over problems and you are flexible. You have high level of initiative and independence in managing responsibilities.
We expect you to have a relevant university degree in accounting. Your strong practical and solid working experience in accountancy (minimum 3 years) in an industrial environment is an asset.
You have strong collaboration, networking and communication skills in written and verbal form. Your team working skills are excellent. You are a native speaker in Finnish language and communicate fluently in English, other language skills are an advantage.
You will be part of
We offer you an opportunity to put your skills and experience into work and make an impact in our growth organization where you definitely play an important role. You will work together with great colleagues from various backgrounds inspired by shared, ambitious goals. We value collaboration in our open culture. With us, you will have the opportunity to develop yourself professionally and grow. Join us to make a difference - and have fun while doing it.
How to move forward?
This position is open until 30.4.2020. If you want to know more about this position please contact Plant Controller Petri.Tarvainen(at)vitrulan.com.
Send your application and CV to HR Manager Susanna.Kukkola(at)vitrulan.com.
The Vitrulan Group includes the three in Germany based companies Vitrulan Textile Glass, V4heat and Vitrulan Technical Textiles as well as Vitrulan Composites in Mikkeli, Finland. Wall coverings manufactured from glass fabrics, modern infrared surface heating based on glass fabrics and technical textiles and composites made of glass, synthetic fibers and carbon are the core products of the Vitrulan Group.
The new subsidiary of the Vitrulan group, Vitrulan Composites Oy, is a manufacturer of fabrics and nonwovens made of glass, carbon, aramid and polyester fibers for the composite industry. The portfolio of the Mikkeli plant complements the technical textiles range of Vitrulan Technical Textiles GmbH. The application fields comprise transportation, marine, wind energy, anticorrosion as well as construction, insulation and sealing.