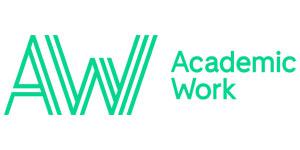 Expediter, Kilpilahti Porvoo, Academic Work
Porvoo, Itä-Uusimaa
Are you interested about acquisition and supply chain management? Are you willing to learn more about the field in an international and technical environment? This possibility could be made just for you! We are looking for a expediter for our client company on a quick schedule. Read further and apply today!

Kuvaus
In this position you will be working with supply monitoring in a process industry investing projects. You will make sure the equipment and material purchases and deliveries proceed on time, have a great quality and price point. Your job will include lots of work within the documentation in various systems, as well as communication with internal and external stakeholders.

You are offered

•   An international work environment to work in
•   A small team to support you in your daily work
•   A great opportunity to develop your skills

As a consultant at Academic Work you are offered a great opportunity to grow as a professional, extend your network and establish valuable contacts for the future. Read more about our offer.

Työtehtävät
Your job duties will consist of:

•   Working with the orders and updating schedules to the ERP systems
•   Lots of co-ordination work within the project and with material and equipment suppliers
•   Tracking upcoming orders, following up the orders
•   Supporting the project
•   Work within the documentation in various systems


Etsimämme henkilö on

•   A relevant educational background (i.e. business or engineering) OR prior work experience in the field
•   Interest of the technical field
•   Fluent communication skills in English, Finnish seen as an advantage
•   Good basic Excel skills - knowhow in Excel macros is seen as an advantage

Prior experience on purchasing, material management system and/or supply chain management (especially in the field of technology or manufacturing) is seen as an advantage.

As a person you are:

•   Open-minded and communicative
•   A strong team player
•   Self-imposed person
•   Organized and thorough
•   Coordinative

Other information

•   Start: As soon as possible
•   Work extent: 12 months with a possibility of extension
•   Location: Kilpilahti, Porvoo
•   Contact information: This recruitment process is conducted by Academic Work. It is a request from our client company that all questions regarding the position are handled by Academic Work.

Our selection process is continuous and the advert may close before the recruitment process is completed if we have moved forward to the screening or interview phase.

Kysyttävää? info@academicwork.fi, Ilmoitusnumero: 15052226