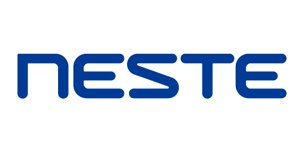 Engineering Manager, IDC (35149), Neste Engineering Solutions
Porvoo, Itä-Uusimaa
Would you like to work within a company which invests in developing new products, new technologies, and new ways of doings things? And at the same time is interested in developing the potential of our personnel? This is how we run our business at Neste. We encourage people to think in new ways and to seek for new innovations. This all has enabled us to be the pioneers!

We are now looking for a new
Engineering Manager, IDC
to join our pioneers' team in Engineering
Your part in Neste journey
We have established an organization in India (called India Design Center, i.e. IDC) and as we are currently targeting at major increase in its headcount, we are looking for new talents to further improve the implemented (lean methodology based) processes and the way of working in India. On top of these responsibilities, the selected person would also be responsible for a smooth and sufficient work sharing to IDC organization. This position is excellent opportunity to a talent who wants to become a leader and expert in virtual leadership and in multi-cultural operations.
In your role, you will
• Ensure smooth work sharing practices in all Engineering disciplines
• Enable major future growth for the IDC organization
• Participate in long-term, pro-active planning of skills and capabilities in the IDC organization
• Own the billability metric of IDC organization
• As part of continual improvement, give new and innovative ideas to further enhance the capacity management processes
In your role, you will closely work with both Engineering disciplines at NES as well as the IDC organization management in India. Our daily work combines accountability, cooperation, and the desire to develop and renew. Working safely at all times is essential to all of us.
Our Engineering development team is responsible, inter alia, for ensuring cost-competitiveness of our project execution. At the same time we are taking care of future potential exploration and further planning of investments we need to make in order to obtain maximum potential out of our IDC organization. We are also key contributors for NES EPCM Excellence programme, and therefore create additional value to all our Customers.
The keys to success among the pioneers
The best combination of experiences, skills and background is
• Relevant engineering degree, preferably either Layout and Piping or Civil engineering
• Prior professional experience in engineering work sharing
• The knowledge of various engineering tools, agile way of working, and lean ideology
• Interest to grow professionally in the field of engineering industry, virtual working, and leading multi-cultural teams
• An advanced-level command of Finnish and English
We also value
• Prior working experience with Indian organizations
• The ability to learn new things fast
• Excellent communication skills together with natural ability to convince others
• The willingness to travel occasionally to India (estimate around 20 days per annum)
We believe in people who find new ways to do things – people for whom safety and sustainability are parts of the professional skills. Customer mindset is essential to all of us and we make spirited efforts to find the best solution for our customers. At Neste everyone is a leader and we share a natural desire for a good collaboration. If all this, and also our values responsibility, cooperation, innovation and excellence resonates to you, you are the talent we are looking after.
Work feels good and does good
We believe the renewal of us is linked to the development and wellbeing of our employees. That's why we feel it is vital to offer benefits which support your way forward with Neste! At Neste we take care of wellbeing at work together. Feeling good supports your Way Forward way of working. We also support your professional growth and empower your renewal. Moving forward as a company means offering reinventing possibilities for our employees.
We also understand that the working life is changing. At Neste everyone is the expert in their own work, thus we believe in giving you responsibility, challenges and trust. We want to equip you the best way possible. This means promoting effective and safe ways of working. And the last but not the least with us you feel part of the dedicated professionals of Neste family. In order to integrate into our family, many social activities such as different clubs and variety of events are available.
Refine the future with us
If you have any questions regarding the position, please get in touch with Mr. Mauri Aalto (Manager, Engineering Development) by phone +358 50 4589412.
The recruitment process includes interviews and a personal assessment. The first interviews are expected to take place on week 45.
Come and do meaningful work in a community that has its eyes set forward!

Please submit your application together with your salary request by 30th of October, 2019.
The person selected for the position must pass a health examination including a drug test. A security clearance is obtained for the persons with their consent.
We believe that it is the task of each generation to leave its children a healthier planet. To succeed in this we create responsible choices, every day – choices that enable people to live a more sustainable life and consume fewer natural resources.
There are roughly 5000 Neste Employees in Europe, Asia and North America. We are the world's largest producer of renewable diesel refined from waste and residues, and we are also bringing renewable solutions to the aviation and plastics industries. We are looking for the best professionals in their respective fields – people who have the will to make the world cleaner.