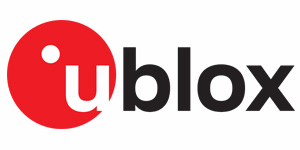 Embedded Systems Engineer with Focus on GNSS Radio Signal Processing, u-blox Espoo Oy
Tampere, Pirkanmaa
About u-blox

u-blox (SIX:UBXN) is a global provider of leading positioning and wireless communication technologies for the automotive, industrial, and consumer markets. Our solutions let people, vehicles, and machines determine their precise position and communicate wirelessly over cellular and short range networks. With a broad portfolio of chips, modules, and a growing ecosystem of product supporting data services, u-blox is uniquely positioned to empower its customers to develop innovative solutions for the Internet of Things, quickly and cost-effectively. With headquarters in Thalwil, Switzerland, the company is globally present with offices in Europe, Asia, and the USA.

Job Description

Embedded Systems Engineer with Focus on GNSS Radio Signal Processing (Safety-critical Positioning Products)

u-blox continues to expand its efforts in positioning technology with a focus on building positioning products for safety-critical applications such as autonomous road and airborne vehicle control and navigation. Hence, our Positioning Product Center is charged with ensuring that u-blox positioning products, not only remain at the forefront of positioning technologies, but also becomes a key player within high-integrity and safety-critical systems.

As a new and fast-growing team within this organization, we are applying our best research and engineering capabilities to develop these new functionally safe, high integrity products. While satellite-based positioning technology is widely accepted and integrated within safety-relevant functions in aviation, we want to assign it also to safety-critical tasks within future mass-market applications such as highly-automated and autonomous vehicle control.

Our vision is to develop a positioning technology that is so reliable, accurate, and easy to integrate, that it will become a natural part within systems requiring high-accuracy, integrity, and safety. Our positioning technology integrates GNSS satellite signals with sensors from the vehicle by means of sophisticated hardware and software. If you are looking to join a team that is building cutting-edge technology that will shape the future of autonomous vehicle control and navigation, this may be the opportunity you're looking for.

We are looking for a passionate Embedded Systems Engineer with Focus on GNSS Radio Signal Processing who is a quick learner, enthusiastic about safety-critical systems, and eager to contribute in building our new Safety-critical Positioning Systems Engineering and Development Team.

The role is located in Tampere (Finland). There will be regular travel to other sites within Europe.

Your Responsibilities

Develop and maintain GNSS signal processing algorithms and associated safety mechanisms for safety-critical GNSS positioning products.
Ensure that the firmware meets the specified functional and safety requirements by applying verification methods such as code review, debugging, and testing.
Integrate the firmware into the GNSS receiver chip and participate in system verification and validation activities by collaborating with the IC development department and other engineering and testing teams.
Support Systems Engineers by providing GNSS signal processing expertise during the system analysis and design specification phases.
Conduct safety analyses and ensure that the deliverables meet the quality assurance and functional safety standards (ISO-26262, DO-178C).
Participate in the release and delivery of safety-critical positioning products to customers.
Your Skills and Experience
M.Sc. or Ph.D. in electrical engineering, computer science, communication systems, or equivalent education
At least two years of hands-on experience in embedded systems development (C/C++ programming languages)
Solid knowledge in baseband radio signal processing, Spread Spectrum receiver design principles, signal processing in hardware and software
Real Time Operating Systems knowledge preferred
Strong documentation and communication skills
Familiar with version controlling systems (GIT, SVN) and integrated development environments (Eclipse IDE, or similar).
Team player with the ability to work independently within broader project teams and a can-do attitude
Bonus Points
Knowledge in GNSS technology and navigation algorithms
Experience in Functional Safety (ISO-26262, DO-178C, IEC 61508, AUTOSAR, FMEA/FTA activities)
Experience in test-driven design and continuous integration
Familiar with Requirements Management tools (e.g. Jama or Doors) and Model-driven Design Tools (e.g. Enterprise Architect or IBM Rhapsody)
Experience in working within a regulated industry

Contact

Are you interested in this challenging position within an international work environment in a successful company? Apply now! You will be working with a motivated team in an exciting technology.

We are looking forward to receiving your application.