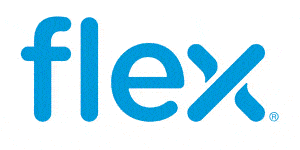 Electronics Test Trainee (Summer Job), Flex
Oulu, Pohjois-Pohjanmaa 90620
Flex is the Sketch-to-Scale™ solutions company that designs and builds intelligent products for a connected world ™. With approximately 200,000 professionals across 30 countries and a promise to help the world, the company provides innovative design, engineering, manufacturing, real-time supply chain insight and logistics services to companies of all sizes in various industries and end-markets. Flex – Live smarter™.

Design Center Oulu creates technologies for the Wireless and 5G markets. Our typical designs include radio base stations, radio modules and future proof solutions for communication needs worldwide.

We are currently looking for a Electronics Test Trainee for summer job. As part of a team your main responsibility is to test electronics devices using automated test systems. You will support design engineers during the design prototyping phase with immediate feedback on product issues seen in test.
We are looking for someone who demonstrates:
Intense collaboration
Passionate customer focus
Thoughtful, fast, disciplined execution
Tenacious commitment to continuous improvement
Relentless drive to win
Here is a glimpse of what you'll do:
Testing electronics and wireless radio devices as a part of the product development projects.
Participating in RF or HW Integration & Validation project teams.
Work together with test engineers on documenting, analyzing and reporting test results.
Get to know verification and validation processes.
Be part of the product development team.
Here is some of what you'll need (required):
Basic technical understanding of electronics and wireless communication.
Some experience with electronics and RF measurement equipment.
Good verbal and written communication skills in English.
Here are a few of our preferred experiences:
At least 2 years of Bachelor/Master studies in the relevant field (such as Electronics Engineering, Wireless Communications Engineering).
Proficient user of MS Office, especially Excel.
Basic knowhow of wireless standards.
Creative, team player, innovative mind mixed with analytical thinking and attention to detail.
Here are a few examples of what you'll get for the great work you provide:

Be part of successful international company
Supportive and innovative team
Long-term career possible
To do BSc or MSc thesis on various topics like

5G radio systems for high power amplifiers

Coffee and cookies, bicycle club, team events
For more information: tommi.kumpulainen@flex.com

Please send your application by 28th of February 2020.