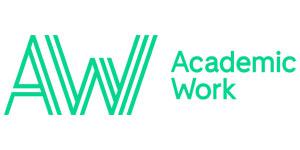 Electronics Engineer, Academic Work
Hyvinkää, Uusimaa
We are looking for an Electronics Engineer for our client to support them in developing their production line testing equipment! If you know your way around circuit cards and have understanding of programming, this is your chance to develop your professional skillset!

Kuvaus
In this position you will be part of a team planning circuit card testing equipment for production lines. The work combines software, hardware and mechanics and the role and tasks develop along with you. This job offers you a great opportunity to gain a broad overall understanding of different sectors of the work working alongside with the experts of the fields!

Työtehtävät

•   Development and debugging
•   Reviews and verification of functional production testers
•   Supporting the team in project planning and analysis

Depending on the person, the position may also include laboratory engineering tasks such as

•   Shipping and unpacking production testing equipment
•   Maintaining an asset database
•   Making sure the laboratory is in order and up to the level of requirements


Etsimämme henkilö on

•   A suitable academic background in electrical, mechanical or IT engineering
•   Relevant hardware knowledge of circuit cards, related diagrams and structures
•   Good communication skills and a proactive attitude toward work
•   Full professional proficiency in English, Finnish is seen as an advantage
•   Understanding of NI LabVIEW and/or TestStand

Previous experience from production testing or production line maintenance is appreciated.

Other information

Start: As soon as possible

Work extent: Full-time, until 31.12.2019 (continuation possible)

Location: Hyvinkää

Contact information: This recruitment process is conducted by Academic Work. It is a request from our client that all questions regarding the position are handled by Academic Work.

Our selection process is continuous and the advert may close before the recruitment process is completed if we have moved forward to the screening or interview phase.

Infoa asiakkaasta
Our client is one of the leading companies in their industry. They offer whole solutions from production and shipping to maintenance and modernization services to their customers and engaging job opportunities and supporting environment to their employees.

Kysyttävää? info@academicwork.fi, Ilmoitusnumero: 15027210