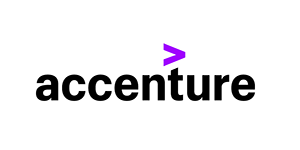 Digital Identity Architect, Accenture
Helsinki, Uusimaa
Be yourself,
Make a difference
Are you ready to take your expertise to the next level?
There is never a typical day at Accenture, but that is why we love it here! This is an extraordinary opportunity to build a rewarding career at Accenture Security. Working in highly collaborative teams for world-leading clients, we will nurture your talent in an inclusive culture that values diversity.
Whatever you are passionate about, make the most of it in a career with Accenture. Whether you are a strategic thinker, a digital innovator, a tech wizard, or a business problem solver, you will find an exciting career path on the cutting edge. We would love to get to know your unique blend of talents and help you explore and grow them further.
We are looking for Digital Identity Architects who are experienced security professionals, with deep skills in Identity and Access Management (IAM) and comfortable interacting with business stakeholders. We want to welcome you to the newly established Accenture Security, one of the world's best security business organizations! Using the coolest next-gen tech and world-class resources, you'll have every chance to out-hack the hackers and fundamentally strengthen clients' businesses.
Work you will do
The Digital Identity Architect is involved end to end in the delivery project. This role has various responsibilities, ranging from working with client stakeholders and understanding their requirements and needs, to creating the blueprint for the solution, and overseeing its construction.
Being able to fulfill this role, the applicant should have an understanding of the solution's fit to the client's business goals, be able to work with other architects to explore specific solutions and define the scope of the project, as well as ability to estimate the needed work for the solution and understanding the Total Cost of Ownership (TCO) for the proposed digital identity management capabilities.
Who we are looking for
We expect you to be experienced in Digital Identity Management and have the ability to take ownership of your work. However, you will not have to work alone, instead you will be part of supportive and encouraging local team, with Accenture's international network of experts within your reach.
Competent communicator, able to present ideas in a structured form to stakeholders
Good understanding of business impact
Able to design effective Digital Identity Management solutions
Good understanding of technological aspects of security
Familiar with a recommended Enterprise Architecture methods such as: TOGAF, SABSA, and the Zachman Framework
Good understanding of the System Development Life Cycle and the role security plays in it
Highly analytic and able to develop complex plans
Security background and experience, willing to maintain and improve them on a continuous basis
Holds one or more recognized security certifications or Identity and Access Management product (e.g. IBM Security Identity / Access Manager) certifications    
Good communication skills both in Finnish and in English 
What is in it for you
-     We believe in bringing the best to our clients through continuous learning & improvement - from basic skills to industry-specific content
Interested? Make your move - apply online and attach your CV and letter of application in English. We look forward to receiving your application.
For more information about the position, please contact Hannu Koutaniemi at hannu.koutaniemi@accenture.com . If you have any questions concerning our recruitment process, please contact finland.recruitment@accenture.com.
To learn more about Accenture, and how you will be challenged and inspired, please visit our website www.accenturerekrytoi.fi
Be sure to follow us on Facebook, Instagram and LinkedIn.
Accenture welcomes and encourages applications from diverse backgrounds related to gender, age, ethnicity, culture, race, religion and belief, disability, nationality, sexual orientation and gender identity. We provide an environment of inclusion and diversity where everyone brings distinct experience, talent and culture to their work. We invite you to be part of this diversity!