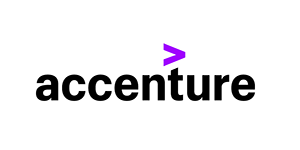 Digital Finance Consultant within SAP, Accenture
Helsinki, Uusimaa
Be yourself,
Make a difference

Are you ready to take your expertise to the next level?

There is never a typical day at Accenture, but that is why we love it here! This is an extraordinary opportunity to build a rewarding career at Accenture Technology. Working in highly collaborative teams for world-leading clients, we will nurture your talent in an inclusive culture that values diversity.

Whatever you are passionate about, make the most of it in a career with Accenture. Whether you are a strategic thinker, a digital innovator, a tech wizard, or a business problem solver, you will find an exciting career path on the cutting edge. We would love to get to know your unique blend of talents and help you explore and grow them further.


Work you will do

Digital disruption has been a reality for many years now, this is especially clear in finance. Clients are working hard to achieve the latest gains brought by digitalization, e.g. through digitalization of their SAP core, Machine learning and AI. Needless to say; this is a very exciting time to be working in this field and helping our clients to succeed.

As a Digital Finance Consultant within our SAP practice, you'll do more than only performing an advisory role - you'll build enduring, trust-based relationships with our clients. You will help them address their most complex issues to achieve best-in-class Technology solutions. You will work together in a team of experts in a multinational environment. You will guide the client through complex business transformation programs by being involved in the full implementation lifecycle. In a diverse project environment, you get the opportunity to develop specialized expertise - strategic, industry, functional, technical - which will be a catalyst throughout your career and in your personal journey.

Join us and help transforming leading companies around the world. The sheer scale of our capabilities and client engagements and the way we collaborate, operate and deliver value provides an unparalleled opportunity to grow and advance. Choose Accenture, and make delivering innovative work part of your extraordinary career.

"The reason I'm excited about this job, is that I'm able to combine my knowledge of finances and controlling, to implementing them in our clients' business with the latest IT and technology solutions. Although I'm working in technology focused assignments, our everyday work is heavily human centric. Excellent communication skills are the key to success, when we are defining the business needs for our clients and innovating the solutions closely together. Definitely one of the greatest parts of working in Accenture is the respect for individuals: Everybody is a unique persona with varying set of strengths. In Accenture I feel I can be truly be myself."
- Veera Leppänen, Digital Finance Consultant (SAP)


Who are we looking for:
- Master's degree in Business or Technology
- Passion for and/or experience in SAP solutions and new digital technologies (like robotics, intelligent automation and analytics)
- SAP experience in following areas considered plus; Central Finance, S/4HANA, BPC, Controlling, SAP Certifications
- Willingness to travel and excellent stakeholder management skills
- Excellent communication (written and oral) and interpersonal skills both in Finnish and in English
- Ability to work creatively and analytically in a problem-solving environment.


What is in it for you
- At Accenture, we believe in bringing the best to our clients through continuous learning & improvement - from basic skills to industry-specific content - available to all our people
- Unique, unbeatable solutions that make clients more agile - we do that by giving you the most
- Mentoring and continuous evaluation that ensure your career continues to progress as you work
- Performance Achievement - our performance management process that focuses on your strengths, progress and career possibilities
- Opportunities to get involved in corporate citizenship initiatives, from volunteering to doing charity work
- Flexible work arrangements for maintaining work-life balance
- Extensive well-being program, MyHealth that boosts your overall well-being, energy and ability to work in a sustainable way


Interested? Make your move - apply online and attach a CV and a letter of application in English. If you have any questions concerning the position or our recruitment process, please contact finland.recruitment@accenture.com  

We look forward to receiving your application!

To learn more about Accenture, and how you will be challenged and inspired, please visit our website at www.accenturerekrytoi.fi

Be sure to follow us on Facebook, Instagram and LinkedIn!


Accenture welcomes and encourages applications from diverse backgrounds related to gender, age, ethnicity, culture, race, religion and belief, disability, nationality, sexual orientation and gender identity. We provide an environment of inclusion and diversity where everyone brings distinct experience, talent and culture to their work. We invite you to be part of this diversity!