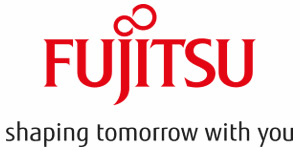 DevOps Engineer / Application Developer, Fujitsu
Oulu, Pohjois-Pohjanmaa
Fujitsu is one of the world's largest IT companies. Our mission is "Shaping Tomorrow with You." We are a leading global provider of information systems and services for the retail industry.

We shape the future of our customers in accordance with our mission. We have over 500 merchant companies as our customers, including Finland's largest retail chains, for whom we are building new solutions for the digital future.

We are now looking for

DevOps Engineer / Application Developer

to develop our CI/CD and DevOps practices in Retail solutions development. Your office is located in Pitäjänmäki, Helsinki, but you work in a broader international Fujitsu Retail organization.

The whole IT industry is excited about DevOps and cloud technologies. This job is a great opportunity for you to gain very valuable skills and be doing exactly what the IT industry is heading for now. Also this is a great opportunity to work in a highly professional and international team for the leading Retail customers.

We produce high-quality solutions for major retailers in Finland and worldwide to support their vital processes of daily sales transactions. We are the market leader in the grocery retail segment in Finland. We embrace Agile and Cloud-native DevOps practices in our software development.

Your role is

to build our CI/CD pipeline and environments on Azure DevOps, together with other experts, supporting our application development process, and
to work as an application developer developing our solution.
We appreciate the following experience and skills - but you do not need to have them all to start with:
experience and understanding of Continuous Integration practices and environments
experience of implementing automation routines, e.g. with scripting tools like PowerShell
understanding and experience of software development in MS development environments (Visual Studio, .NET, C# etc)
experience of SW version control systems (like GIT or TFS)
understanding of DevOps practices
experience of Cloud-native SW development environments, especially Azure DevOps
possible experience of test automation
good communication skills, as well as English language skills

We are looking for self-motivated and active person with a passion for developing his/her skills and embracing new technologies.

We can provide you a flexible working environment, a professional and friendly working community and the opportunity to work at the leading edge of Retail solutions and technology.

For additional information: Arto Rantala, mob 050 565 0639 or arto.rantala(at)fi.fujitsu.com.

Fujitsu Finland will apply the Security Clearance Certification provided by Finnish Security Intelligence Service (Supo) for the employee.

Send your application and CV before 15.9.2019 by filling our application form from the link attached.