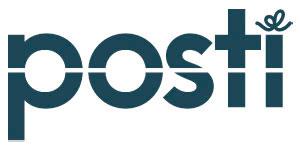 Designer, Web Channels, Posti Oy
Helsinki, Uusimaa
Everyone in Finland knows Posti but no so many people really know what Posti is all about. We have a history of nearly 400 years and we play an important role in making everyday life smoother. Posti is much more than just a service company and our portfolio is wider than you can even imagine. Explore!



Join us and be part of our fastest-growing business area! Our parcel and e-commerce business serves Finnish consumers, companies and online stores as well as large international operators. We transport tens of millions of parcels each year in Finland and the Baltic countries. We invest in digital service development and boldly seek new directions for growth. With us, you can be part of a rapidly developing field that grows through sustainable development, digitalization and internationalization.

We are now looking for a versatile

Designer, Web Channels

to join Posti's strong in-house Design community.

As one of our Product Designers, you will be leading the charge with taking our customer-facing services to the next level. In this particular role, you will be taking on all our web touch points, joining a fast-paced and inspiring design domain with hundreds of thousands of customers in the intersection of service development and digital marketing.

Additionally, you will e.g.
conduct user research and facilitate co-creation sessions with our customers
collaborate with other groups in the company (like logistics operations, marketing, and different data teams) in improving our process logic and customer experience
work with other designers, our developers, and our Design System Owner in constantly evolving the Posti design language
develop our community's ways of working and rituals together with the rest of the design family
An ideal candidate for this role has:
3+ years of experience of designing high-profile scalable web applications across mobile and desktop
A broad set of design skills, ranging from customer journey level tools to pixel-perfected UI.
Some experience working on a modern web component based design system.
Basic working understanding of Google Analytics, with a thirst to learn more.
Basic-level capabilities with modern front-end development: While this is not a developer role, we expect you to have to facilitate prototyping and template creation.
We're offering you a spot in one of the most exciting transformations in Finland right now. We've built our culture around trust, autonomy, and continuously supporting each other's growth in our respective crafts. We're proud to proclaim, that by joining us, you will be working with cutting-edge (and often even experimental) tools and processes, bridging customer journeys across channels and competences in ways that are rarely seen in the Finnish design scene.
 
As one of your tasks in this role will be to connect the customer feedback from different loops and synthesize insights based on them, as well as participate in content creation at times, full professional proficiency in both English and Finnish is required. Proficiency in Swedish is not required but is considered an advantage.
 
For more information about Posti's Design community or this role specifically, you can reach out to our Head of Design, Juho Paasonen: juho.paasonen@posti.com.

Is this your next career move?  Send your application by 15.03.2021 via our recruitment system, but don't leave it to the last minute: we will start processing applications as soon as they start rolling in. Hope to hear from you soon!
https://posti.wd3.myworkdayjobs.com/external/job/Helsinki/Designer--Web-Channels_R584