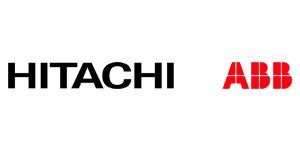 Design Engineer, Hitachi ABB Power Grids
Vaasa, Österbotten
Design Engineer, ABB Power Grids Finland Oy, Vaasa
Hitachi ABB Power Grids is a pioneering technology leader that is helping to increase access to affordable, reliable, sustainable and modern energy for all. We help to power your home, keep the factories running, and our hospitals and schools open. Come as you are and prepare to get better as you learn from others. Bring your passion, bring your energy, and plug into a team that appreciates a simple truth: Diversity + Collaboration = Great Innovation  
We are looking for a dedicated Design Engineer at Hitachi ABB Power Grids, Transformers business in Vaasa. This is an opportunity to work with engineering challenges related to specialty transformers. In this position you will be part of the order delivery process of the most complex and demanding transformer and reactor designs that the industry has to offer. This role includes hands-on participation in different engineering tasks as well as communication with customers and different stakeholders.
There is more than one way to approach this role. You can be a strong professional with several years of relevant experience or a recently graduated/graduating student with willingness and courage to test your limits in learning new things and taking on the challenges that are part of our daily work. Depending on your background, we will provide training and support to help you grow into this role.
Your responsibilities
- Responsibility for design of economical, mechanically sound active part structures that cover also the DFM aspects
- Mechanical design of steel parts and structures for transformers
- Co-ordination the activities of the design group to ensure compliance to procedures and regulations as required by Hitachi ABB Power Grids
Your background
- B.Sc. or M.Sc. in mechanical or electrical engineering
- Good understanding in electrical engineering or mechanical engineering, manufacturing and material technology
- Skills in Autodesk AutoCAD and/or Creo Parametric or similar parametric 3D design tool
- Strong coordination skills
- Strong verbal and written skills in Finnish. Good communication skills in English in work-related situations.
- On a more personal level we hope you can work systematically and are able to work independently and as a member of a team
- Capable of interacting with people from diverse backgrounds and skillsets
More about us
Hitachi ABB Power Grids is a global technology leader with a combined heritage of almost 250 years, employing around 36,000 people in 90 countries. Headquartered in Switzerland, the business serves utility, industry and infrastructure customers across the value chain, and emerging areas like sustainable mobility, smart cities, energy storage and data centres. With a proven track record, global footprint and unparalleled installed base, Hitachi ABB Power Grids balances social, environmental and economic values, and is committed to powering good for a sustainable energy future, with pioneering and digital technologies, as the partner of choice for enabling a stronger, smarter and greener grid.
www.hitachiabb-powergrids.com
Yhteystiedot:
For more information about this role, please contact Jarno Halmeenpää, Engineering Manager, at +358 50 334 7645.
Työpaikan osoite:
Strömbergin Puistotie 15 C, 65320 VAASA
Palkkaus:
-
Työ alkaa:
as soon as possible
Työaika:
kokoaikatyö
Työn kesto:
yli 12 kuukautta
Haku päättyy:
06.05.2021
Jätä hakemus:
Ready for a new exciting challenge? Apply for the position by 6 May 2021. We will initiate interviews as candidates apply and position will be filled as soon as a suitable candidate is found.

Apply for the position with the job id FI51342484 at https://www.hitachiabb-powergrids.com/career.
Ilmoitus jätetty:
08.04.2021