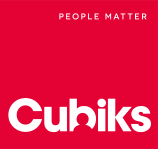 Delivery Manager / Senior Consultant, Talent Assessment & Development, Cubiks Finland oy
Helsinki, Uusimaa 00100
Cubiks is an international assessment consultancy that combines first class consulting expertise with an advanced portfolio of Talent Management services and online solutions. We help organisations to better understand their people, predict performance and achieve great results through a versatile portfolio of personalised talent management solutions. With offices throughout Europe and in the US, Dubai and Malaysia and an established international network of agents, we deliver assessment, selection and development solutions for organisations in over 50 countries.
In Finland, we are a well-established company working with several international and local companies who are leaders in their own field of expertise. We have an expert team of 10 professionals working in our office in Kamppi, Helsinki. Our culture is reflecting the Cubiks values which are People Matter, Winning Together, Creating Solutions and International Perspective. Our purpose is to empower people to achieve their potential. Join our great international team of experts.
Delivery Manager / Senior Consultant, Talent Assessment & Development
We are now looking for a new talent join our team in a role of Delivery Manager / Senior Consultant. You will work closely with clients and Cubiks team to ensure high quality project design and delivery in the areas of assessment, talent identification and development. Your key responsibility is to deliver related services and online solutions including assessments, coaching in 360 feedback sessions and trainings. As a Delivery Manager you will be additionally responsible for the coordination and further development of our delivery work and processes to ensure we maintain high quality and client satisfaction while growing. Depending on your interest and strengths you can be given further responsibility as a line manager of our assistant team working with assessment. Overall, client delivery work is in the core of your role and represents approximately 80 % of your working time. In particular, we are interested in speaking with business psychologists, HR consultants and in-house recruiters with experience in assessments and interest in working with talent development services. Business mindedness is seen as an advantage although this role does not include direct sales responsibilities. In a team we appreciate an open and entrepreneurial mind.
Your role will involve:
Planning and delivering assessments, management audits, 360 coaching sessions and workshops for talent development for local and international clients.
Consultation and solution design for talent management services and tailoring the solution to match the clients' changing people and business needs.
Responsibility over coordinating and further developing our client delivery work: e.g. design and processes development for international and remote assessments, client satisfaction surveys and potentially people management responsibilities.
Delivering trainings related to the online services and working closely with both Finnish and international colleagues.
This role will suit someone who:
Has a genuine interest in people assessment and development.
Is willing to work in partnership and build trust with colleagues and clients alike.
Has interest in utilising well-designed, scientifically based HR solutions to understand people and organisations.
Has an international mindset.
Has up-to-date knowledge of market trends and competitor insight and is willing to share insight with colleagues and customers.
Is motivated to go the extra mile to ensure Cubiks meets the client needs by delivering high quality solutions.


Qualifications and Experience we value:
Experience in assessments is essential. Broader experience in talent management and development services is seen as a plus (i.e. 360 feedback, training and coaching)
Previous experience with online solutions and psychometrics.
A Master's level degree in e.g. Psychology or another relevant field
Fluency in both Finnish and English languages is essential, other language skills seen as a plus
What we offer:
Join our great, fun and talented team of both local and international colleagues! You will have a chance to develop your skills by delivering variety of services and solutions for talent assessment and development by working closely with our clients in several business sectors. You will be able to follow the latest trends in HR consulting, people assessment and talent development through a versatile portfolio of personalized talent management solutions. Read more about life at Cubiks at www.cubiks.com.
For further information, please visit www.cubiks.com/fi or contact Johanna Ramos on +358 40 558 7381 best available 26 August at 8:30-9:30. Please send your English CV and motivation letter as soon as possible and latest by 27 August 2019 to leena.strand@cubiks.com .